A suspected "Peeping Tom" has been charged after police said he fell through the ceiling of the women's locker room at a gym in Virginia.
Deputies responded to Onelife Fitness at 315 Garrisonville Road in Stafford around 1.15 p.m. on Saturday after receiving a report of a man falling through the ceiling.
The suspect, identified as 41-year-old Brian Anthony Joe, landed on a woman, the Stafford County Sheriff's Office said in a post on Facebook.
The woman was checked for injuries by rescue personnel at the scene, but was not taken to hospital.
Joe was "cornered by patrons at the gym" until law enforcement arrived on the scene, the sheriff's office said. He fell around 10 feet, but avoided injury.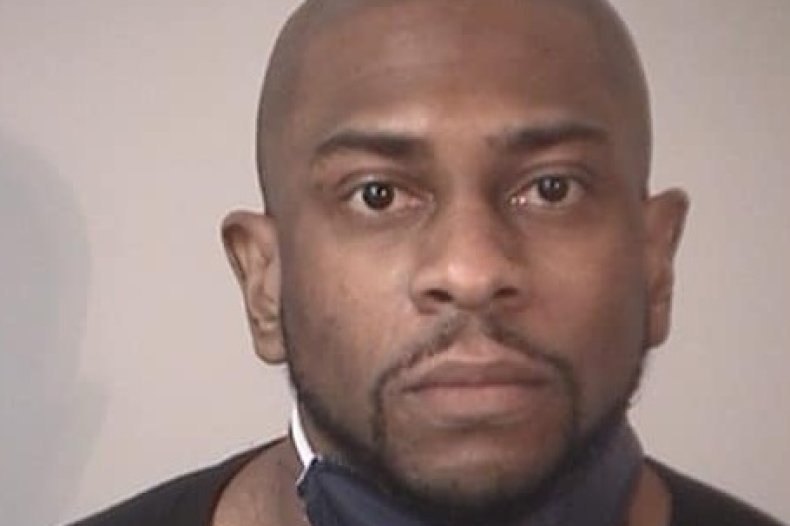 In an update, the sheriff's office said Joe, of Woodbridge, has been charged with burglary, three counts of peeping or spying into a building and vandalism.
He is being held without bond at the Rappahannock Regional Jail.
"Deputies are processing the scene for evidence and the suspect is being interviewed by detectives," the sheriff's office said in the update.
It added that the investigation remains active and that "further details will be released as they become available."
The post attracted hundreds of comments on Facebook, with some expressing concerns that other local gyms may have also been targeted.
One comment said: "Thank God he was caught! How many other times has he done things like this and people were totally unaware?"
Another person wrote: "Might be the first time he was caught but definitely not his first rodeo. This was very well thought out and planned."
Another added: "It took some effort to commit a crime there. I am worried as to how he even got in the ceiling in the first place. Are there cameras in the back of the facility? No one saw him on the roof? Crazy."
Others joked that such incidents were good reasons to avoid going to the gym.
"See! THIS is why I don't go to the gym," one woman commented.
Another added: "Gyms are dangerous... that's why I won't go... someone pass me some wine and chocolate plz."
The Stafford County Sheriff's Office and Onelife Fitness have been contacted for additional comment.