38-Year-Old Man Kidnapped 17-year-old and Kept Her as 'His Pet,' Authorities Say
A man has been charged with human trafficking and aggravated kidnapping by the state of Utah over allegations he abducted a 17-year-old girl and kept her as his "pet." The 38-year-old also faces several charges in Arizona.
Raymond Burk was charged with five counts of sexual contact with a minor, assault with a deadly weapon and kidnapping in Maricopa County, Arizona where he's been held on $150,000 bond, according to sheriff's office records.
Now, the Utah Attorney General's Office has filed further charges against him in the state's Fifth District Court, according to documents seen by The Salt Lake Tribune.
The documents allege that a 17-year-old from Utah posted online about being "depressed" and wanting "someone to pick her up." Burk responded, pretending to be 20 years old, and said that he would come pick her up to stay with him for two days.
The teen had said she was 18 but then admitted she was 17, the documents alleged, to which Burk was said to respond "even better." After driving for longer than expected, Burk allegedly told the teen he was taking her to Phoenix where she would be his "pet."
In Phoenix, Burk allegedly tied the teen to a bed when he went to work, sexually and physically assaulted her and told her she was his "little pet." According to CNN, Burk "transported child victim to his drug supplier's house and told her to have sex with the drug supplier so that they could get marijuana."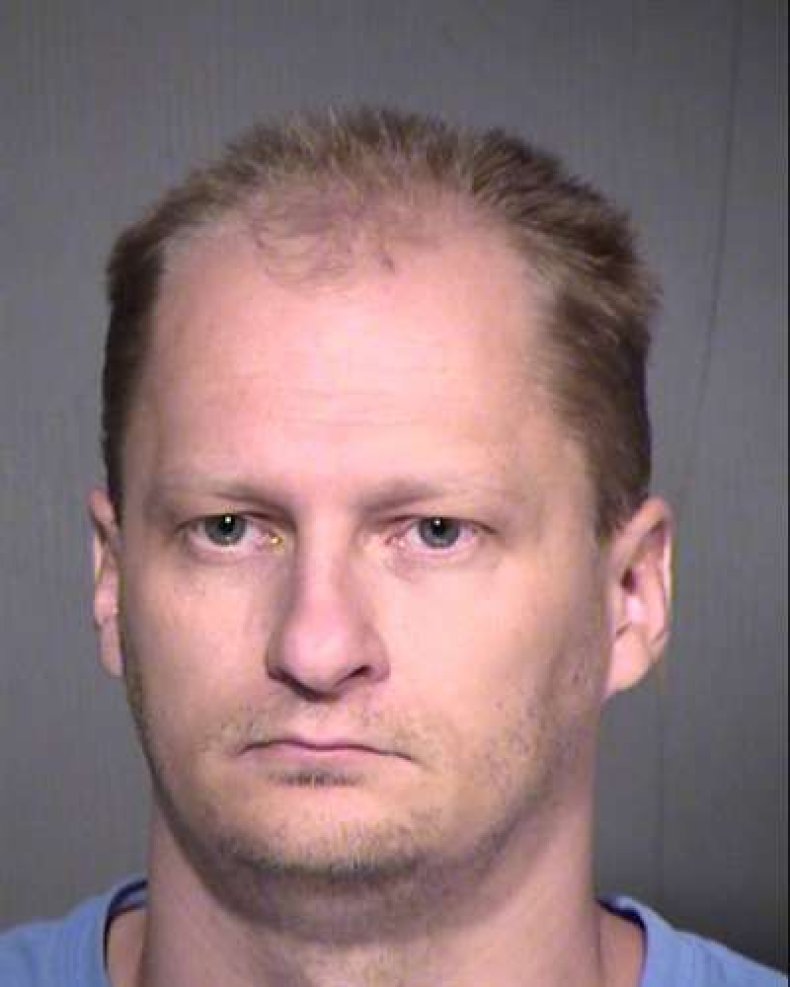 The documents said that the girl managed to get a hold of one of Burk's friend's phones and wrote messages on social media to alert police.
According to the Maricopa County Sheriff's Office, Burk will next appear in court on April 25 in Phoenix, Arizona. Authorities in both states are coordinating their prosecution.