Man Charged With Killing Couple, Burning Their Residences in Heroin Money Dispute Arraigned
Manuel Gomez, 32, was arraigned in a Vermont court Wednesday on two counts of aggravated murder. Gomez is charged with killing two people over a drug sales debt, according to The Associated Press.
Gomez, who is from Hartford, Connecticut, pleaded guilty to charges that he shot and killed Carol Fradette, 29, and David Thompson, 48, in Oct. 2018 in their homes on a property in Woodbury, Vermont, then set both homes on fire.
If convicted on either charge, Gomez would face a life sentence without parole.
Both victims were found shot in their apartments, and police say the fires were set in an effort to destroy evidence at the scenes of the crimes.
Gomez allegedly sold large quantities of heroin to Thompson, who distributed it along with crack cocaine in and around Woodbury, according to police. Thompson allegedly owed Gomez over $20,000 through the course of the deals, something that was corroborated by Thompson's family, friends and other associates when questioned by police around the time of his death.
They said Thompson wanted to be done with the business, but knew he owed someone a large sum of money.
Gomez has claimed he knows nothing about the shootings and was not involved in any way, according to an affidavit filed with the court.
In the months after the killings, a cell phone retrieved from one of the scenes could link Gomez to the cries, police said. The phone's GPS data allegedly said it traveled from Hartford, Connecticut to Woodbury on the day of the shootings.
The affidavit also said police found other DNA evidence on the phone that connects it to Gomez.
In the three years since the killings, police reportedly acquired a search warrant for Google web history records for an email account found on the phone, according to WPTZ, a Vermont NBC affiliate.
The search history allegedly showed searches for Fradette, including a visit to her Facebook page. There were also alleged searches the day after the shootings for breaking news and obituaries for East Calais, a town near Woodbury.
Gomez allegedly told officers it was "possible" the Google account belonged to him, but he wasn't sure.
For more reporting from The Associated Press, see below.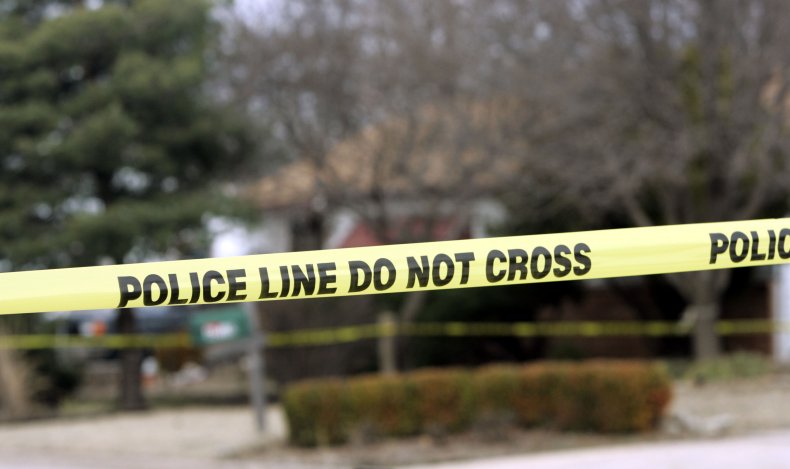 The attorney for Gomez entered not guilty pleas on his behalf during an appearance Wednesday in Vermont Superior Court in Barre. Bail was set at $750,000.
Fradette was described in court documents as Thompson's girlfriend. She lived in an upstairs apartment in a building on the Woodbury property while Thompson lived in a separate residence on the same property.