Delaware Man Charged in Molotov Cocktail Attack on Planned Parenthood
Samuel James Gulick of Delaware has been arrested for vandalizing a Planned Parenthood in Newark after writing a Catholic slogan on the building before throwing a Molotov cocktail at the front door.
The Newark Post reported that the reproductive health care facility on Delaware Avenue was attacked at about 2:15 a.m. on the morning of January 3. Police say Gulick was the man captured on surveillance video spraypainting "Deus Vult" onto the building's facade. On either side of the writing, he placed a Marian cross and a Chi-Rho, two Catholic symbols.
Video shows that after he finished, the man removed a primitive Molotov cocktail—a glass bottle filled with flammable material—lit it, and hurled it at the door. The bottle exploded on impact and caught fire, but the blaze extinguished itself after one minute.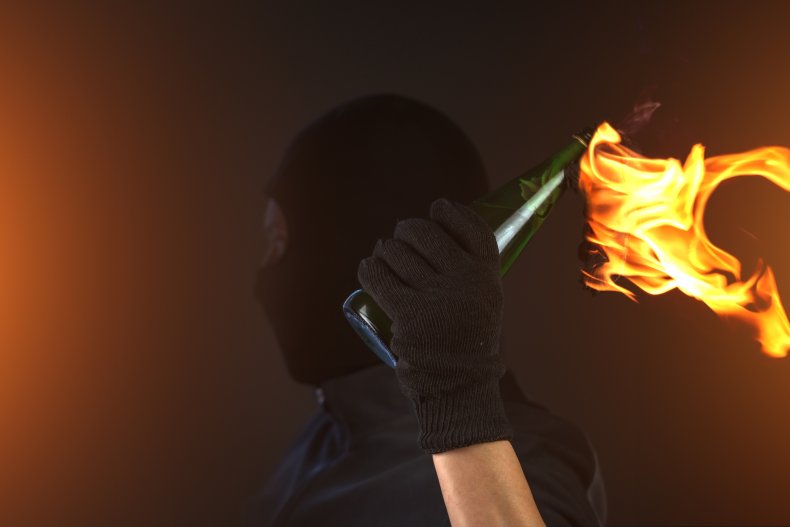 The front window and porch of the building were damaged by the fire. A Planned Parenthood employee called police the next morning when they showed up to work.
After reviewing surveillance footage of the area, they were able to spot the perpetrator fleeing in a maroon Toyota Highlander owned by Gulick's father, authorities said.
Traffic cameras were able to trace the vehicle's route and capture its license plate. Gulick had been stopped by an officer while driving the car in September, and the FBI began investigating his social media.
They discovered an Instagram account that posted several anti-abortion memes as well as using the phrase "Deus Vult" in its bio. Facebook provided the FBI with account data, which was traced back to Gulick.
He was arrested on January 4 and charged with maliciously damaging a building used in interstate commerce through the use of fire or destructive device, intentionally damaging a facility that provides reproductive health services and possession of an unregistered destructive device, according to reports.
The Instagram account, which has since been deleted, contained numerous calls for violence. In one post, Gulick wrote in reference to pro-abortion Democrats, "When will we start shooting? It's about time we kill these genocidal demons."
If found guilty, he faces a statutory minimum sentence of five years. Gulick could be in for up to 20 years in prison and a fine of $250,000.
"Deus Vult," which translates from Latin as "God wills it," has become a popular catchphrase among right-wing Catholics. Several marchers at the 2017 "Unite The Right" rally in Charlottesville, SC carried shields with the slogan emblazoned on it.
The modern right uses the slogan to draw parallels to the medieval Crusades, when the Catholic Church used military force to eliminate practitioners of other religions, including Jews and Muslims, throughout Europe and Asia.