Man Charged With Murder After 6-Week-Old Son Dies From His Alleged Abuse
A North Carolina man was charged Thursday with first-degree murder in connection with the death of his recently adopted baby son.
Van Erick Custodio, 42, is also charged with felony child abuse, WSOC-TV reported. Investigators said that the baby died due to his injuries from the alleged abuse.
Custodio was initially only facing the child abuse charges after authorities received a call on April 1 that the boy had gone into cardiac arrest. He was rushed to a nearby hospital with life-threatening injuries, but later died on April 13, leading to the added murder charge, Law & Crime reported.
It had only been a few weeks since Custodio and his wife adopted the 6-week-old boy.
Arrest warrants obtained by WSOC said that Custodio allegedly admitted to abusing the child "multiple" times. The baby's injuries included a skull fracture, broken rib and multiple fractures in both legs, according to the warrants.
Custodio also reportedly spoke about the alleged abuse with friends who later went to the police. The warrants said that he allegedly told them that "he threw the child on the sofa and also squeezed the child, hearing a pop in the rib area" and "jerked the legs of the child back and felt a pop in the child's legs" while changing his diaper, WSOC reported.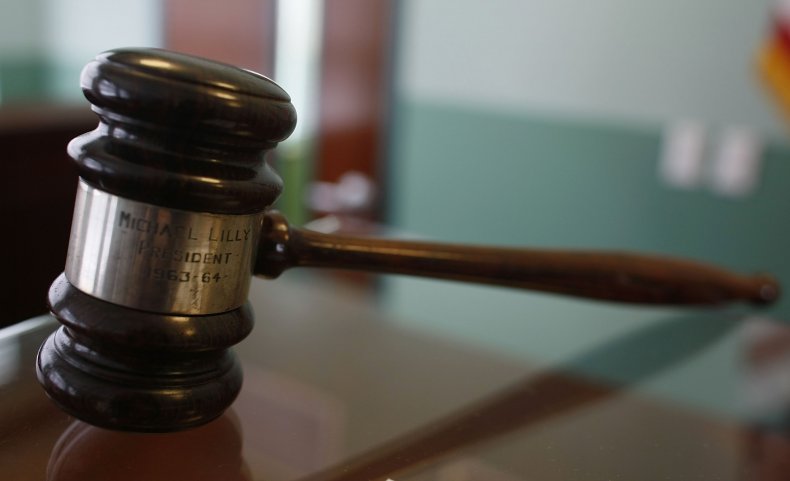 When Custodio allegedly admitted to abusing the boy, his wife told him to leave their house, one of the warrants said.
Custodio was in South Carolina's York County when he was arrested on April 11, according to a news release from the Gastonia Police Department. He was brought back to Gaston County in North Carolina on April 13.
According to Custodio's LinkedIn page, he most recently worked as an assistant professor at Belmont Abbey College and an adjunct professor at the University of North Carolina at Charlotte.
UNC Charlotte said in a statement that the school had hired Custodio "on a limited, temporary contract" to teach one class as an adjunct.
"He has been placed on administrative leave, and another faculty member will cover this class for the remainder of the semester," the statement added.
Belmont Abbey College, which is located in North Carolina as well, also shared a statement with WBTV saying that the school hired Custodio in 2019 to teach computer science.
"He recently took family leave and was not actively working for the college. Effective 4/13/2022, he was suspended from teaching at Belmont Abbey," the statement read. "Our prayers and hearts are with those impacted during this time."
Custodio's professor page with Belmont Abbey College shows up in Google results, but when clicked on, the school website says that the page can't be found.
On his personal website, he describes himself as a "a UX Consultant looking to tackle the next project."
Custodio's case is one of several recent deadly incidents involving parents and their children. A 2-year-old boy recently died in Oklahoma after his father accidentally ran over him in his truck, and a Florida woman allegedly killed her two children and told detectives "I don't want them anymore."
Newsweek reached out to UNC Charlotte, Belmont Abbey College and the Gastonia Police Department for further comment.
Update 4/15/22, 6:10 p.m. ET: This story was updated with additional information and background.