Man Charged With Shooting Sleeping Teacher in Drug Deal Retaliation Gone Wrong
An elementary school teacher was fatally shot early on Monday in Derry Township, Pennsylvania, as she slept. The accused gunman allegedly said he shot at the house in retaliation for a drug deal gone wrong.
Twenty-year-old Nathan Quidetto, from Latrobe, has been charged with homicide for the killing of 52-year-old Tracy Squib.
"It has nothing to do with the Squibs," said Pennsylvania State Police Trooper Steve Limani in a statement. "Mr. Quidetto was involved in what he described as a botched drug transaction where he was trying to scare somebody and had the completely wrong residence, not even close to being at the right house. That was the nature of why he fired shots at the house."
Quidetto is also charged with discharge of a firearm into an occupied structure. The suspect didn't have a current firearm license, according to police.
Police said the accused told them he stopped outside the home on the 200 block of Pandora Road, in Westmoreland County, then got out of his vehicle and fired a gun multiple times at the house, before getting back in his car and fleeing the scene.
Squib's husband was lying next to her at around 4 a.m. and saw blood as soon as the lights were on. In official documentation, the husband recalled her waking him up and telling him she had been bitten by something.
Squib's two children were also at home during the shooting. They immediately called 911 and all attempted to save her at the scene. Squib was taken to the Excela Health Latrobe Hospital as soon as possible, where she died as a result of her injuries. She suffered a gunshot wound to the thorax, said the Westmoreland County Coroner's Office.
"He had no idea who this family was," said Limani of the accused shooter. "This had nothing to do with this family whatsoever, and it's just tragic...
There are a lot of people who reached out to us about what happened to Tracy and her family. Our condolences go out to them. I can only imagine what they are going through. Maybe this has given them the slightest bit of closure to what actually transpired," he said of Quidetto's confession. "It was needless and didn't have to happen".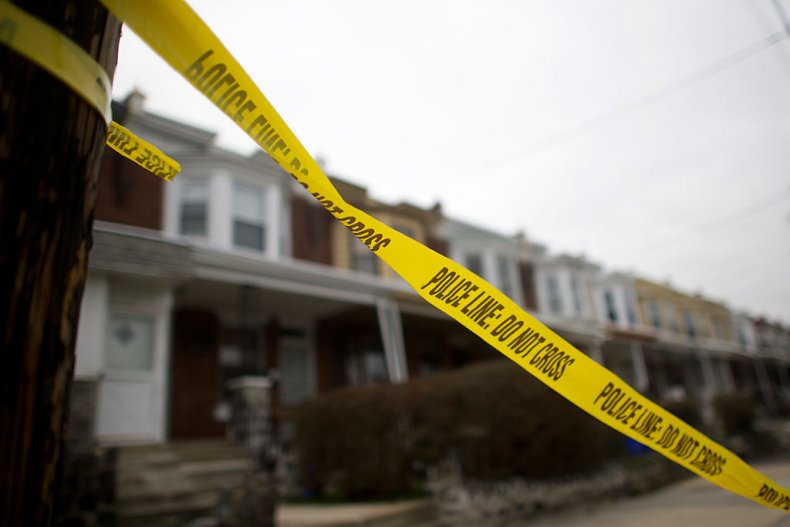 Quidetto was arrested on drug-related charges. When in police custody he confessed to killing Tracy Squib, police report. The accused is currently being held in the Westmoreland County Jail until his hearing.
Newsweek has contact Pennsylvania State Police for further comment on the incident.