Man Charged With Threatening to Bomb White House in Order to Kill Joe Biden
A Maryland man has been charged with threatening to bomb the White House in order to kill President Joe Biden, authorities said Monday.
Ryan Matthew Conlon, 37, of Halethorpe, Maryland, was also charged with threatening to bomb the National Security Agency headquarters in Ft. Meade, Maryland, and to target NSA employees in a mass shooting, according to the Associated Press.
Conlon was not the only one charged on Monday. Scott Ryan Merryman, 37, of Independence, Kansas, was also charged for threatening Biden and for interstate communication containing a threat to harm, according to a press release from the Department of Justice.
Conlon and Merryman are just the latest to be arrested in connection to alleged threats against government officials, which have increased in recent years. The uptick is most markedly seen against members of Congress, with 4,135 threats against congressional lawmakers recorded by the U.S. Capitol Police in the first three months of 2021 alone, the Los Angeles Times reported in September.
In 2020, there were 8,613 total threats against U.S. lawmakers, Capitol Police figures given to the Los Angeles Times show. The Capitol Police expected to record more than 9,000 total threats in 2021, NBC News reported.
Both Conlon and Merryman were arrested last week, the AP reported. Conlon allegedly sent a series of messages to the NSA and FBI tiplines describing his threats, which investigators traced to a phone number and Maryland address tied to him.
Merryman allegedly had said he was going to Washington, D.C., to "cut the head off the snake in the heart of the nation" in a string of phone calls with authorities. Merryman has also threatened several Secret Service agents, the DOJ press release states.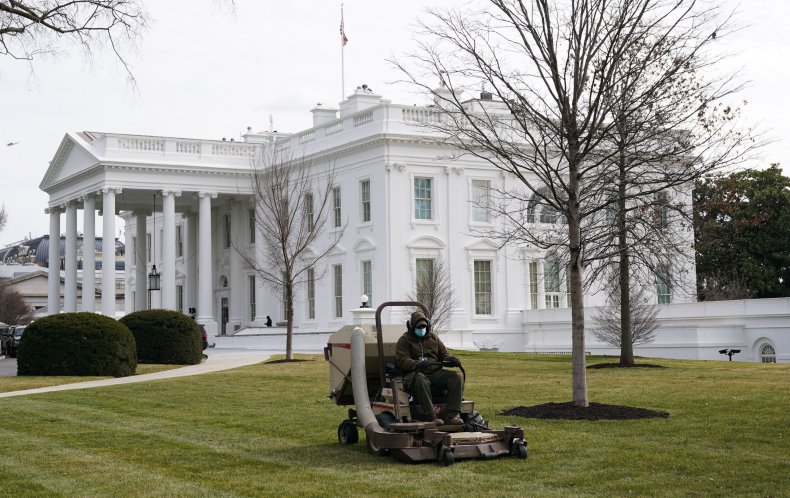 Biden was also threatened last year when a 61-year-old Pennsylvania man allegedly threatened the president and others in social media posts, Newsweek reported. The man, Kris John Kinsey, said Biden had asked for this "brutally violent war" and that he himself hoped to "go out in a blaze of glory" on Inauguration Day, the Pennsylvania State Police said. Kinsey was arrested and charged with a felony for prohibited possession of a firearm and several misdemeanors.
The 2020 presidential election and COVID have spurred many of the threats, according to NBC News.
Not only are top government officials receiving threats, but those at the state and local levels are as well. During the 2020 election cycle and the pandemic, surveys have revealed that 17 percent of the nation's local election officials and almost 12 percent of its public health workforce have been threatened, according to Vox.