Man Charged With Threatening Georgia Officials Over 2020 Election on Craigslist
A Texas man has been arrested and charged for allegedly posting threatening messages on Craigslist encouraging violence against several Georgia election officials in the weeks following the 2020 election, the Justice Department announced Friday.
The department said the arrest of Chad Stark, 54, represents the first arrest and charges stemming from investigations by the Election Threats Task Force established by Attorney General Merrick Garland last summer to investigate threats to election officials.
Stark was arrested on one count of communicating interstate threats, and on Friday, he appeared before a federal judge in Austin, Texas. Stark was not required to make a plea and asked the court to appoint him an attorney before being released on agreement that he is not allowed to leave the Austin area, the Associated Press reported.
The indictment alleges that on January 5, 2021, Stark posted a Craigslist message with the title "Georgia Patriots it's time to kill [Official A] the Chinese agent - $10,000," according to the Justice Department.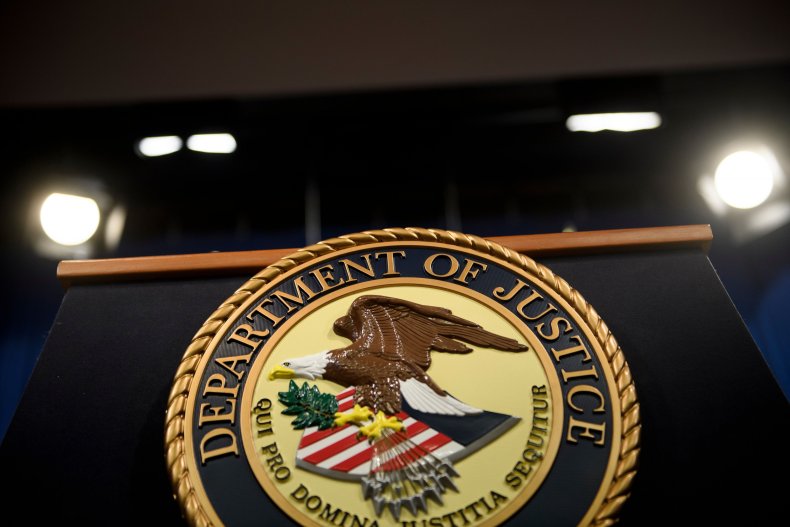 The message that accompanied the post accused Georgia officials, whose names the Justice Department redacted, of corruption and advocated violence against the officials, according to a release from the department.
"It's our duty as American Patriots to put an end to the lives of these traitors and take back our country by force we can no longer wait on the corrupt law enforcement in the corrupt courts," the post allegedly written by Stark was quoted in the release. "If we want our country back we have to exterminate these people. One good loyal Patriot deer hunter in camo and a rifle can send a very clear message to these corrupt governors.. milita up Georgia it's time to spill blood...."
Federal investigators and prosecutors have focused on building criminal cases and mitigating threats related to the most recent election, John Keller, principal deputy chief of the Justice Department's Public Integrity Section, told The Texas Tribune. This is a change from how such cases were handled in the past, when they were primarily seen as state or local matters.
A spokesman for Georgia Secretary of State Brad Raffensperger, who was a target of former President Donald Trump's allegations of voter fraud following the election, told the AP there would be no comment on whether any of the threats in the post from Stark or other similar posts were made against members of Raffensperger's office.
"The Justice Department has a responsibility not only to protect the right to vote, but also to protect those who administer our voting systems from violence and illegal threats of violence," Garland said in the Justice Department statement. "The department's Election Threats Task Force, working with partners across the country, will hold accountable those who violate federal law by using violence or threatening violence to target election workers fulfilling their public duties."