Man Cited for Allegedly Operating Private Airport on His Property
A man has been issued several charges after his neighbors allegedly complained about the airstrip on his Afton, Minnesota, property.
This airstrip, Afton City Administrator Ron Moorse told Newsweek, violates city ordinances. He said the city attorney and police for Washington County are investigating the matter.
CBS affiliate WCCO reported that the airstrip is 2,200 feet long and was built by Jeffrey Walker in his field just behind his house. Walker told the outlet that flying is his hobby and the airstrip was built in 2003 for personal use.
Moorse told Newsweek that there are no permits available for Walker to have and operate his own airstrip. He also said that the airstrip is listed on the Federal Aviation Administration, which means planes looking for a place to land can see that airstrip. When Newsweek searched the FAA's website, Walker's airstrip was listed as a private-use airport.
However, Moorse explained that the only way an airstrip can be unlisted from the FAA's website is for the property owner to request for it to be taken down.
He said this investigation began following complaints filed by neighbors, but issues with the airstrip allegedly started in 2003. Moorse said he was not the city administrator when the issue first arose, but neighbors filed complaints about noise and there was a process in which Walker was charged with having an illegal airport. By 2009, Moorse said there was a judge's order that stated Walker had to make his airport unusable.
"I came in 2010 and was not aware of any complaints until about 2020 when, all of a sudden, this airstrip was being used and neighbors started complaining again," Moorse told Newsweek.
He said he believes Walker may have stopped using the airstrip for a period of time and no one followed up to ensure Walker complied with the judge's order.
This time, Moorse said the city will make sure Walker will abide by the judge's order.
"What we want to have happen is that he does something to make that airstrip unusable, that's number one," Moorse said. "Number two is that to make the airport look unusable from the air is to put a big "x" on the ground so people know not to land there."
Moorse said the city is awaiting what the next steps will be for the investigation to proceed but intends to follow through with what is needed for the judge's order.
Although Walker lives on a large piece of property, Moorse said his neighbors are just a few hundred yards away.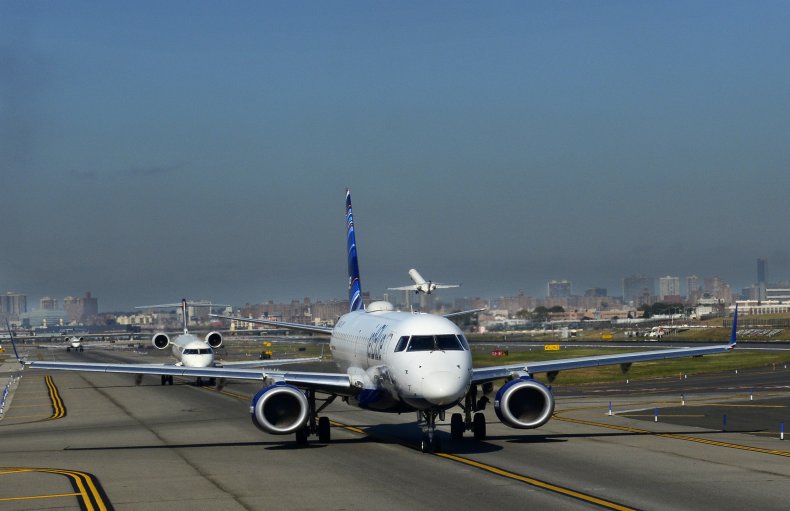 "Even if he's somewhat isolated, by the time you're landing or taking off, that's a big area he's flying over pretty low," he said. "From both a noise and a safety standpoint, it's affecting everyone from both ends."
However, one neighbor wasn't particularly offended by the airstrip or by Walker flying his plane nearby.
Rodney Eggers spoke with WCCO and said he's heard the planes a few times.
"Every once in a great while, it's not like it's every other day or something," he said. "It's never really bothered me. He's got enough land there. It's his land. He can do it if he wants. It's a little loud, but after, you know, a couple minutes it's up in the air and that's it."