Man Who Claimed to Create 'Kung Fu Panda' Sentenced to 2 Years in Prison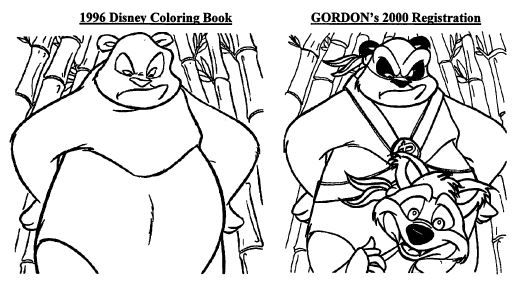 A Massachusetts artist who once claimed to have created the characters and concept behind the successful "Kung Fu Panda" franchise is headed to prison.
Jayme Gordon got the inspiration for his "Kung Fu Panda Power" characters during a visit to Boston's Chinatown around 1990, he wrote in the 2011 federal lawsuit—which also includes sketches of pandas that appear almost identical to those that appeared in the three DreamWorks movies.
At about the same time, Gordon also began sending portfolios of his ideas to The Walt Disney Company and later to DreamWorks. Gordon even met Disney CEO Michael Eisner in the early 1990s while visiting Disney World, according to his civil suit, which includes a photo of him and Eisner. Gordon accused DreamWorks of stealing his ideas and launching the billion-dollar franchise without him—and he demanded a jury trial to get what he was owed.
But Gordon's plan fell apart when DreamWorks noticed a similarity between some of his drawings and a Lion King coloring book.
"Gordon's scheme failed, and he ultimately had to dismiss his civil suit, when DreamWorks discovered that some of what Gordon claimed were his original panda drawings from the early 1990s were, in fact, traced from a Disney coloring book published in 1996," states a 2015 indictment that charged Gordon with fraud and perjury.
The indictment accused Gordon of suing DreamWorks in a scheme to force a multi-million dollar settlement (He offered to settle for $12 million.) A federal jury convicted him in November, and on Wednesday he was sentenced to two years in prison.
The sentencing memo from Gordon's lawyer and said he has a history of mental illness. According to the Boston Globe, at the sentencing Gordon tearfully told the judge: "I would never set out to write a story that would put me in a situation like this."