Man Claimed Devil Told Him to Stab Woman in Nearly Fatal Attack at Homeless Shelter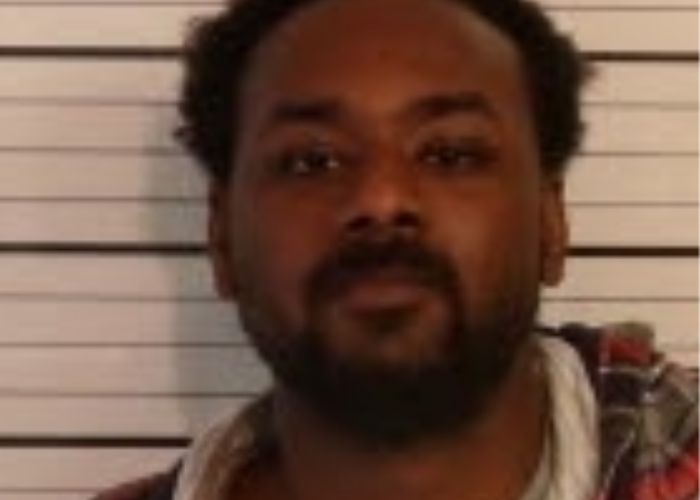 A stabbing left a woman in the hospital clinging to life and the man suspected of carrying out the deed claimed he did so because the devil told him to.
Memphis Police Department officers responded to the Living For Christ Restoration House in Memphis, Tennessee, on Sunday morning after receiving calls about an aggravated assault. Officers told WHBQ they saw Colby Middlebrook, 27, in the parking lot with a silver pocket knife in his hand.
They ordered him to drop the knife and get on the ground, at which point, officers saw blood on the knife, Middlebrook's clothes and hands. He was arrested and charged with second degree attempted murder, according to Shelby County Sherriff's Office inmate information.
Officers found the victim in the gym of the building, suffering from multiple stab wounds. The Memphis Police Department told WREG that a witness said he was sitting next to the victim, who was putting makeup on. Then, Middlebrook walked up to the victim and stabbed her from behind.
The victim, who has not been identified, was transported to Regional One Health Medical Center in Memphis where she was placed in critical condition. It's unclear what specific injuries she sustained or when she will be released from the hospital.
While Middlebrook was in the police car being taken into custody, officers told WREG that he told officers, "The devil got into his head and ordered him to kill that lady."
Living For Christ Restoration House is a shelter for those who are homeless and is run by Bishop Robert Burnett, Jr. Among the services the shelter provides to the community is clothing, feeding, counseling and job training.
About a week earlier, the Polk County Sheriff's Office in Florida arrested David Murdock, 60, for allegedly fatally shooting his ex-girlfriend, Lisa Bunce, 56. Polk County Sheriff Grady Judd told WTSP officers responded to reports of a shooting and found Murdock outside. Murdock and Bunce's relationship ended in December 2017 and Murdock allegedly threatened her with violence before the fatal shooting.
"Murdock told us he had to 'get rid of the Devil' as an excuse for his actions. Lots of people blame the Devil for their misdeeds, but it takes a person to pull a trigger," Judd told WTSP. "We are going to hold Murdock accountable for murdering his ex-girlfriend and trying to kill another woman."
The other woman, identified as Sandra Andrews, 60, was shot in the face but was taken to the hospital and expected to survive. Murdock was charged with first-degree murder, attempted first-degree murder, armed burglary with assault/battery and shooting into a building.