Man Claiming to Be Bill Clinton's Son Wants Second DNA Test
A man who claims to be Bill Clinton's son wished him a happy Father's Day on Sunday, despite his claim being debunked by a DNA test almost 20 years ago.
On Sunday, 32-year-old Danney Williams shared his tweet from last year where he thanked Clinton. "Even though you abandoned me and only took care of Chelsea, I still want to thank you for giving me life. Happy Father's Day Bill Clinton," Williams tweeted.
Williams has claimed for more than 20 years that he is the son of former president Clinton and has regularly demanded a DNA test. A Florida businessman has thrown his support behind Williams and asked U.S. President Donald Trump to use his "presidential power" to force Clinton into the test.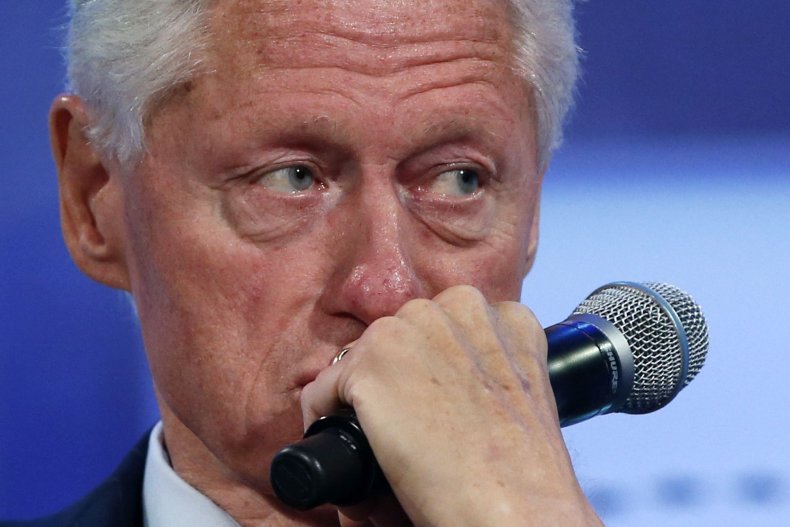 "Mr. President. Can you use your presidential power to get @BillClinton to Do a DNA for this kid @danney_williams cause im curious about the result so does everyone else... I'm willing to pay for the test including a $20k donation on your next Campaign," Top Notch Expert founder Carl Barvensky Paul tweeted.
"There's nothing worse than a man that can be everything to everybody else...except a Father to their own Child," Paul wrote.
In 1999, the story came to a head when tabloid magazine Star offered to pay for a paternity test using Clinton's DNA from the Monica Lewinsky case. According to a Star source quoted in Time magazine, the results revealed "there was no match, not even close."
The Drudge Report confirmed the news, according to Snopes.com. "The DRUDGE REPORT has learned that 13-year-old Danney Williams is now dealing with the news that Bill Clinton is not his father."
The Drudge report stated: "A claim by Bobbie Ann Williams, a Little Rock prostitute, that her son, Danny [sic], was fathered by Bill Clinton has been proven false by DNA analysis. Star, the tabloid that first published Gennifer Flowers' claim that she had been one of Clinton's lovers, was reported to have paid Williams "a low six-figure" sum for exclusive rights to the story. It arranged to have Danny's DNA checked against that of the President. On January 9, the Drudge Report broke the news that Time magazine had learned that the DNA tests cleared Clinton."
The story resurfaced in 2016 when Williams claimed Star's test was inaccurate because it had sourced Clinton's DNA from a previous case—as opposed to a new sample. The claim was supported by Matt Drudge, in contradiction of his 1999 work.
Vox accused Drudge of recirculating the news to destabilize Hillary Clinton's 2016 presidential campaign. Drudge tweeted in October 2016 that there never was a DNA test. "I was lied to directly by Walter Isaacson at Time magazine over DNA test on Danney Williams, Clinton's alleged son. THERE WASN'T ONE," the now deleted tweet reads, according to Mediaite.com.
Williams appeared on Alex Jones's Info Wars and argued that the 1999 test only analyzed polymerase chain reaction (PCR) and another test needed to be run for refraction fragmented length polymorphism (RFLP).
"Dr. Henry Lee, one of the world's foremost forensic scientists told the New York Daily News, 'you would need to put President Clinton's (DNA) side by side, using RFLP,' to determine paternity," Williams wrote.
But according to the Washington Post, in his story, Williams chose to leave out one definitive line from the New York Daily News story: "You can use the PCR test to exclude President Clinton."
Clinton posted his own Father's Day message, unrelated to Williams. "On this Father's Day I'm thinking of the thousands of children separated from their parents at the border," Clinton tweeted. "These children should not be a negotiating tool. And reuniting them with their families would reaffirm America's belief in and support for all parents who love their children."