Man Claims Driver Was Watching Porn, Paused It to Pick Him Up in Video
A TikToker has gone viral after claiming his ride-share driver was watching porn, pausing it to pick him up, which garnered a lot of shock, surprise, and humor from viewers.
The TikTok was posted to the social media platform by @scrunj or Sal, and it has 4.1 million views so far. The short nine-second clip started with the TikToker in the back of a driver's car with neither of them talking.
As the driver drove with a mask on at 9:18 a.m., the TikToker filmed. "Glad my Uber driver paused his porn to pick me up," the video read in text overlay. Then the poster zoomed in on the paused audio, which displayed a title of a pornographic work through the car's audio system.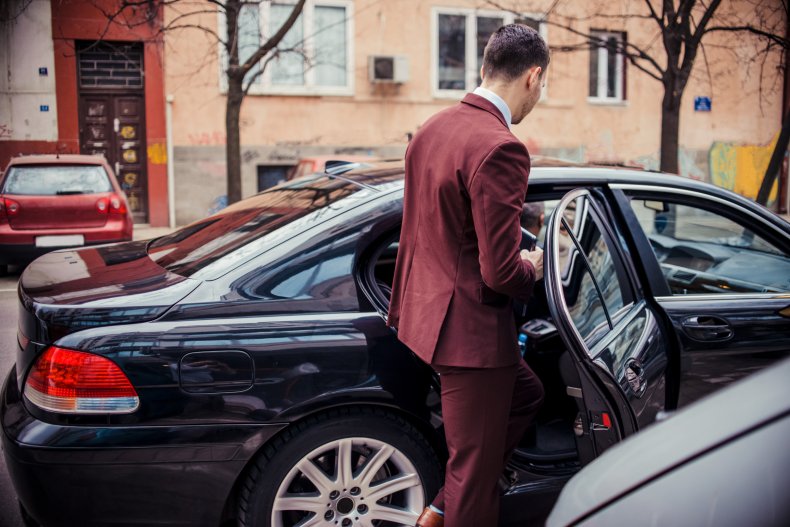 A survey conducted by Tenga called the "2018 Global Self-Pleasure Report" found that 78 percent of adults in the world masturbate, however, those who responded in each country underestimated the amount of people who masturbate by 11 percent.
Over 154,000 people have liked the content while 1,800 left comments as well. Viewers had a lot of opinions about the situation, and many saw the humor in it. "Should have asked him to hit play on his music," a TikToker suggested.
While others had their own responses to the situation if it had happened to them. "Once he dropped me off, I would've said 'I'll let you finish your business,'" a TikToker joked.
Some people brought up the time of day it was when the content was taken. "At 9:18 in the morning," a user pointed out with a laughing emoji.
The comments came rolling in, and people didn't hold back. "Keep your hands where I can see them!" a TikToker wrote.
Some viewers even brought up their own scenarios that could have happened under the circumstances. "Imagine it accidentally ends up playing," a viewer added.
One person mentioned their own point saying that when they watch a video on their phone without closing the app, "this automatically happens. He may have been watching this before bed last night."
Others were just genuinely shocked. "In the car while on the job?" a user asked. "At 9 a.m.? I think it may be an addiction."
A TikToker admitted how'd they feel in the situation if it happened to them. "Nooo I'd be so uncomfortable," they revealed.
While another TikToker thought the driver is "either the funniest or weirdest dude ever."
Newsweek reached out to @scrunj and Uber for comment.