This neighborhood feud stinks in more ways than one.
A Michigan man constructed a fence between him and his neighbor using unconventional materials to make it clear what he thought of the couple next door: animal waste.
Victimized neighbor Wayne Lambarth complained to FOX2 on Tuesday about the wall of poop, which measures a whopping 250-feet long, between the two Lodi Township properties.
According to a report from the outlet, the neighborhood feud between Lambarth and his anonymous neighbor began in 2020. Lambarth's grandfather bought the land and divvied the farm property about 100 years ago, but for the last year, he and his neighbor began fighting over dividing the land differently.
In a moment of anger, the neighbor decided to build a physical property line between the households made entirely of manure. As a farmer, he allegedly had enough access to cow fecal matter to create the large heap.
"Normally they spread it on the field but they decided to make a fence out of it," Lambarth told FOX2.
Lambarth does not live on the property full-time, but his tenants Jaidyn Schwarzel and Coyne Gatto rent the house and are forced to see and smell the neighbor's creation every day.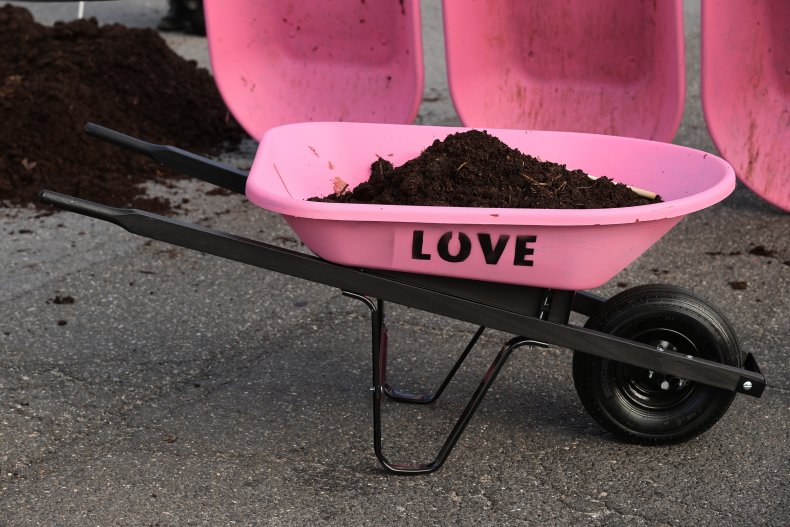 "They are consistently ruining my morning as I walk out," Schwarzel told WCRZ. "It's just a s**t pile over there."
"It's like you can't leave the window open. The whole upstairs will smell like it," Gatto added.
Despite frequent complaints about the foul odor and the principle of the retaliatory actions, local law enforcement is unable to force the wall down, as the manure does not cross the legal property that belongs to Lambarth.
They did agree with FOX2 that the poop wall is "a disgusting nuisance."
The neighbor refused to give his name or comment to the outlet, other than noting what he termed the fixture.
"It's not a poop wall. It's a compost fence," he said.
This isn't the only animal waste-based initiative making headlines this week. An Irish county has enacted a new CSI-type policy that tests DNA in abandoned dog feces to hold lazy owners accountable.