Man Convicted of Killing Couple in Car Crash Gets Into Traffic Accident on Way to Sentencing
On Friday, an Akron man who pleaded guilty to killing two in a motor vehicle accident in 2018 was injured in a second crash on the way to his own sentencing.
Sirvonte De Romeo Rice, 26, was a passenger in a car taking him to the Summit County Courthouse when the accident occurred. Rice was treated at a local hospital after the crash. The original time of his sentencing was accordingly shifted back from 10 a.m. to 1:30 p.m.
Rice pleaded guilty on Monday to two counts of aggravated vehicular homicide, one count of vehicular assault, and one count of failing to stop after an accident after allegedly running a stop sign on December 30, 2018, killing two other motorists in a crash, and failing to stop after the accident.
Originally, according to WEWS, a 26-year-old woman was identified as the driver by the Ohio State Highway Patrol (OSHP), but she allegedly later told officers that she had not been truthful about the situation and that she was in fact a passenger in Rice's car. Rice subsequently turned himself in to authorities on January 16, 2019.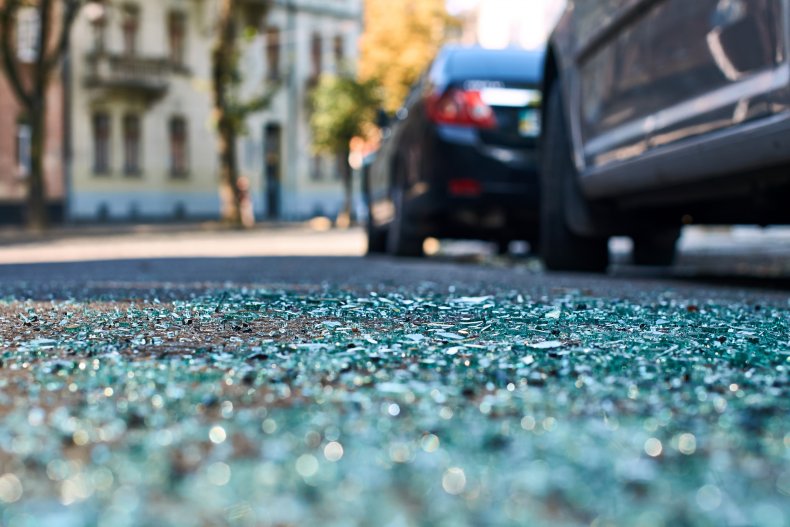 Rice's vehicle, a 2018 Dodge Charger traveling at a high rate of speed, had collided with a 2003 Chevrolet Impala carrying Nicholas Bobo Jr., 34, the driver, and his partner Arielle Davis, 28. Davis and Bobo were both ejected from the car by the impact of the crash. Bobo died at the scene, and Davis was rushed to Akron City Hospital, where she later passed away.
Summit County Common Pleas Judge Susan Baker Ross sentenced Rice to a 12-year prison term on Friday, according to a press release from the Summit County Prosecutor's Office. Rice will be required to serve eight years behind bars before attaining eligibility for a judicial release filing. Rice's driver's license will also be suspended for 15 years.
"He stepped up to the plate and accepted responsibility," Adam VanHo, Rice's attorney, told The Beacon-Journal during a press conference on Monday. "It's my hope that this plea will help provide closure to everyone involved."
Relatives told WJW at the time of Bobo and Davis' deaths that the couple, who are survived by six children—Bobo's three sons, Davis' nine-year-old daughter, and twin sons they shared who turned four a week after the deaths of their parents—were "madly in love with" one another, and "inseparable." Relatives also described the union they made to The Beacon-Journal as a "nuclear family."