The Austin American-Statesman reports a jury took just three minutes to deliberate before finding Pontrey Jones guilty of the brutal stabbing murder of his stepmother Magdalena Ruiz.
On December 18, 2016, Ruiz was at her home watching the Dallas Cowboys beat the Tampa Bay Buccaneers 26-20. When she saw her home team win the game, she jumped up for a celebratory dance and a little smack talk to husband Pontrey Simon.
After Ruiz sat back down, Jones reached behind the couch for a knife he had hidden there this morning and then leaned over the back of the sofa to stab Ruiz multiple times with it.
Jones's father Pontrey Simon was asleep on the couch and woke up when he heard the attack. Simon leapt up and grabbed his son by the neck, forcing him towards the front door before releasing him to call 911, but it was already too late to save her life.
Jones then fled the scene, stripping off his clothes as he ran. Police found him completely nude in a patch of grass near South Congress Avenue and Oltorf Street approximately 10 minutes later.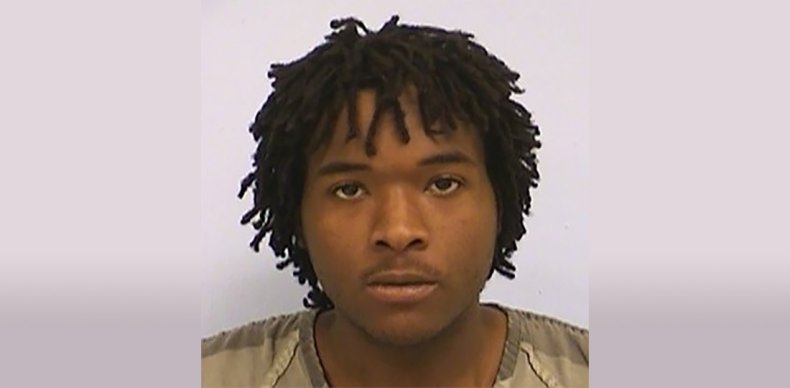 According to CBS Austin, police interviewed Jones after taking him into custody. He told them that he had begun to plot violence against his family shortly after moving in with them a week prior, originally deciding to break his little sister's neck. A change of plans led to him planting the knife on the morning of December 18 and carrying out the attack later that day.
He said that Ruiz's celebration was disrespectful to him and his father, which prompted the stabbing. Police say he showed no remorse during the interview, and when informed Ruiz had died as a result of his attack Jones responded: "I was hoping so."
At the start of the trial, Jones's lawyers declined to enter a plea. His defense declined to present any arguments towards absolving him of the murder, instead asking for leniency due to his mental health issues.
In his affidavit, Jones said that he had been diagnosed with bipolar disorder but had gone off of his medication two years prior to the crime. The case had been on hold for a year after a psychologist declared him unfit to stand trial, according to the American-Statesman. After spending some time in a state mental hospital, Jones was deemed competent.
The case will now move to sentencing, in which Jones faces a prison term of five to 99 years.
Football has driven people to murder before. In 2013, Adrian Laroze Briskey was found guilty of shooting Michelle Shepherd after the annual University of Alabama - Auburn game. When the Crimson Tide lost, Briskey was upset that Shepherd didn't show enough grief at the team being knocked out of the Nationals, so she went to her car, got a gun and shot her according to CBS News.