Man Convicted for Selling Sharks Online From Pool in His House
Sharks tend not to make great pets, but that hasn't stopped an entire trafficking industry from popping up around the buying and selling of the aquatic creatures. One man learned the hard way that the law doesn't take kindly to this practice as he was convicted on Wednesday for keeping a number of sharks confined in an above-ground pool inside his upstate New York home.
According to CNN, Dutchess County's Joshua Seguine, 40, first came to the attention of law enforcement when he was arrested in Georgia in 2017.
Seguine was initially charged for driving without a license, but an officer from the Department of Natural Resources also found five live sharks in a circular tank located in the back of his truck.
Seguine admitted to transporting the sharks to his New York home, where he said he kept several others. Operating under the name Aquatic Apex Life LLC, Seguine planned to sell the sharks online. Sharks had been listed for sale by Aquatic Apex Life LLC as recently as June 2017.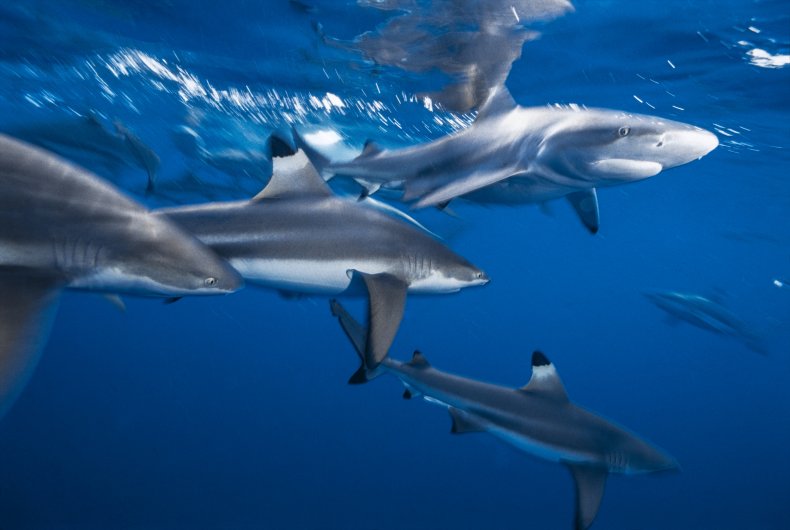 A team consisting of officers from the Department of Environmental Conservation, biologists from the Long Island Aquarium in Riverhead and the Wildlife Conservation Society's New York Aquarium at Coney Island later undertook a search of Seguine's home. There, they discovered seven live sandbar sharks, which are categorized as "vulnerable," in an above-ground pool.
A number of dead sea creatures were also found in the search of Seguine's home. Officers discovered the bodies of two leopard sharks and one hammerhead shark, in addition to the snout of a smalltooth sawfish, an endangered species.
Seguine now faces a $5,000 fine and was sentenced to a conditional discharge. On his sentencing, Attorney General Letitia James noted, "We will not tolerate anyone who preys on protected species to line their pockets." She continued, "My office will continue to enforce the laws that safeguard our wildlife, and we will hold accountable those who violate them."
After evaluation by biologists, the seven live sharks have been moved to the New York Aquarium at Coney Island. Used for their meat, oil, and fins, sandbar sharks are especially popular in commercial shark fisheries, making them highly vulnerable to overfishing.