Man Crashes Truck Into Church Then Stabs Two People, Killing One: Police
Police say that a man in Wichita, Kansas, crashed a stolen pickup truck into a church on Saturday, and then went into a nearby house where he stabbed two people.
The 36-year-old suspect, who has not been identified, allegedly crashed the vehicle into the Iglesia De Cristo church, reported local station KSNW, citing police.
One of the people who was stabbed died while the other was taken to a hospital in critical condition, police said, according to KSNW.
Police don't yet know if there was a motive behind the attack and are still investigating the incident.
Wichita Police Chief Gordon Ramsay said that the truck had keys in it, and its owner was doing yard work when it was stolen.
"So as we were searching for that, we then received information of a crash at the church behind me, and then shortly after a stabbing in the 600 block of south Green," Ramsay said, according to KSNW.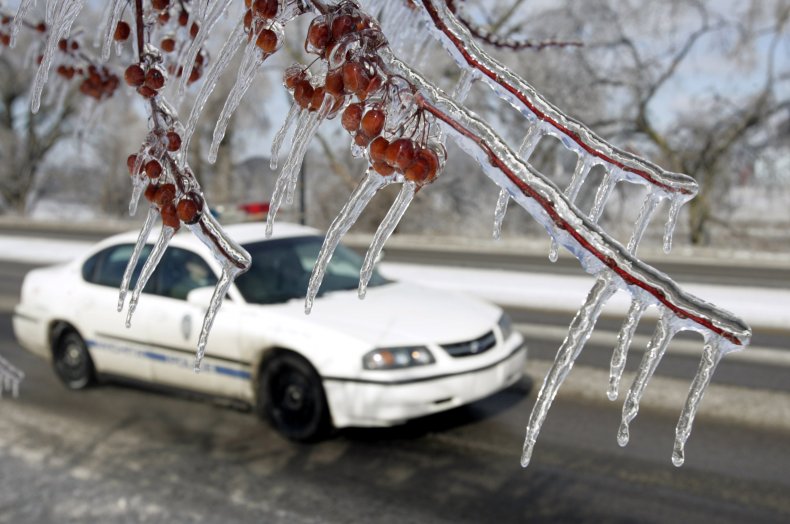 The suspect of the crimes was out on parole for six other offenses, he said, adding, "This continues that pattern that we see of parolees committing crime in the city."
"One of the benchmarks that we need to remember is in these critical cases, that we are apprehending and arresting these suspects. But yet, it seems to be a never-ending source of suspects coming out of prison and that is a significant concern of mine," the chief added.
The suspect allegedly broke into the home before he stabbed the two people, KWCH reported, and was arrested a few blocks away.
Newsweek has reached out to the Wichita Police Department for more details about the arrest, but did not hear back in time for publication on Saturday evening.
In an incident in 2019, a man in California crashed his car into a Carl's Jr. restaurant and then entered a McDonald's where he stabbed an 88-year-old patron. Following the stabbing, the 29-year-old man was shot and killed by a security guard.
On Thursday, 14-year-old boy in Florida was riding his bike when he was stabbed by a homeless man. Police said the stabbing appeared to be "a completely random act."
"I would best describe it as an innocent child victim having a chance encounter with a very violent criminal," Palm Beach Gardens Chief Clinton Shannon said of the incident.