Man Creates Mask-Shooting Gun to Stop the Uncovered in Their Tracks
There are two types of people amid the coronavirus pandemic according to Allen Pan: those who wear masks, and those who don't. The YouTube star came up with a solution for these "maskholes."
He posited that since those who are against wearing protective face masks are for the Second Amendment, he would combine that with public safety. As a result, Pan designed a gun that launches masks onto people's faces. "An American problem demands American solutions!" he declared at the start of his clip. "Best of both worlds!"
Pan designed the gun, similar to a net gun that he said looked "alien sci-fi alt-history steampunk." A surgical mask sits on the gun with double-sided foam tape around the inside to make sure the covering sticks to the face. In order to properly aim at people not wearing mask's a laser is used, and tube nuts are implemented as weights to wrap straps of a mask around someone's face.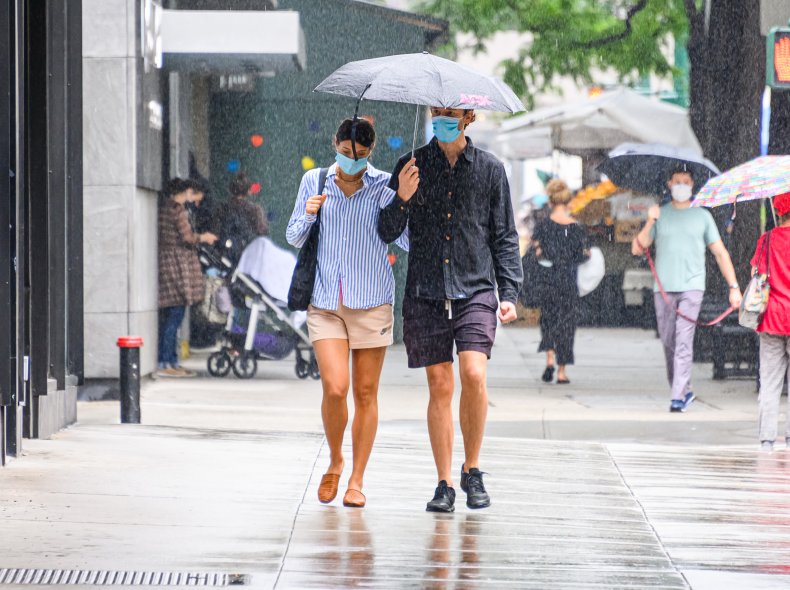 After some trial runs (including one on himself), Pan takes the mask out to the politically conservative Huntington Beach in California. Pan chose this location after people in the neighborhood admitted they doubted masks' effectiveness several weeks prior.
Pan searched for "any Karen willing to get shot in the face for public health" with his contraption. "What could possibly go wrong?" he quips.
However, Pan was pleasantly surprised to see more folks than he expected wearing protective face masks. "I don't know if it was just the time of day or the amount of locals versus tourists," he pondered. "Or maybe people are actually coming around to the idea of masks, but there's a ton of people wearing masks here!" He estimated about 25 percent of people were wearing facemasks the day he went out to test his mask launcher.
He also experienced some technical difficulties early onto his visit to the beach, where a tube nuts broke and the gun didn't function as designed.
Instead of going hunting for anti-maskers, Pan decides to do some focus group testing with people on the beach. They said that Pan's invention was "fun" and one person described it as "priceless."
As far as the solution to minimized the numbers of maskholes, Pan told Newsweek via email that he believes "the best way to get folks to wear masks is clear and consistent messaging from strong, organized leadership that is unified from local up to federal levels. So, for now the gun will have to do."
According to The New York Times, California was the first state to report 600,000 coronavirus cases on August 13. As of August 17, as per John Hopkins University, there are 623,873 cases in California.