Man Defends Caretaker by Fatally Shooting His Own Father: Police
A man shot and killed his father, who threatened his caretaker with a knife on Thursday, according to local prosecutors.
The shooting occurred after Lillard Daniel, 92, began arguing with his caretaker in his home near Lancing, Tennessee. During the argument, he allegedly picked up a large knife and began to threaten her, Tennessee's 9th Judicial District Attorney Russell Johnson wrote in a statement on Facebook.
His son, Ted Daniel, who was visiting from Texas, pleaded with him to drop the knife and stop threatening her, the statement said. Ted Daniel warned that he had "been through other caretakers before" and he was on his last chance before being sent to a nursing home.
His father was apparently trying to fire the caretaker, according to the statement.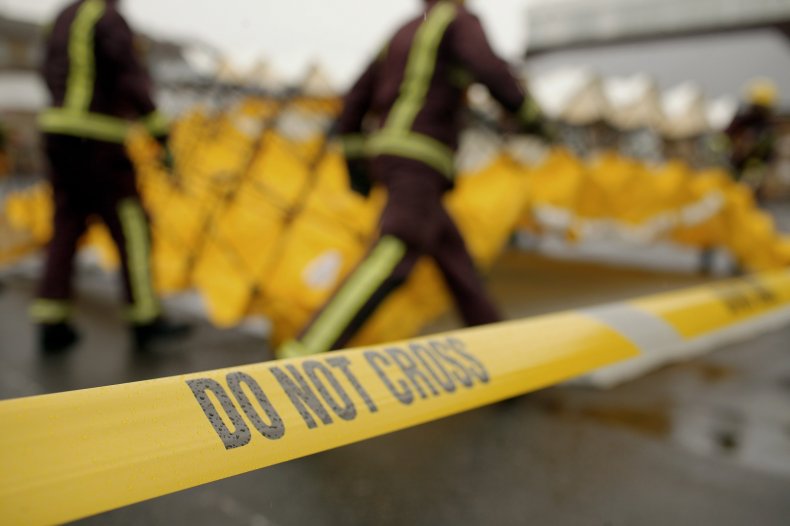 Lillard Daniel, knife in hand, allegedly began to move in the direction of the caretaker when his son warned him that he was carrying a gun—but his father refused to put down the knife.
Ted Daniel then shot his father twice, once in the leg and once in the stomach area, "possibly shooting him through vital organs," the statement said. 

He was taken to a hospital, where he was pronounced dead. An autopsy has been ordered but not yet performed.
"All statements and the evidence at the scene at this time indicate the son shot his father in defense of the caretaker who was in danger of serious bodily injury or even death," the district attorney's office wrote.
Video footage recorded by the caretaker showed Lillard Daniel holding the knife while arguing from his recliner, where he fell back after being shot, the statement said. The district attorney's office noted that the footage is "useful" to show the weapon in his hand, as well as his demeanor.
It was not immediately clear what the argument was about.
Lillard Daniel was previously charged with murder in 2012 after allegedly shooting and killing a man named Calvin Howard over a dispute about agricultural spraying on his farm, according to the statement.
However, a mental evaluation obtained by his attorney indicated that he was unable to stand trial due to incompetency. Instead, the district attorney was able to get a court to have all firearms removed from his home, the statement said.
Lancing is a small unincorporated community in eastern Tennessee—located roughly 50 miles west of Knoxville. The shooting remains under investigation by the Morgan County Sheriff's office.
Newsweek reached out to the district attorney's office for comment.
Violent incidents involving caretakers do occur from time to time. In a separate incident in January, an 89-year-old woman was fatally shot by her caretaker in Florida.