Man Says Indianapolis Florist Denied Him Service Over Gay Marriage
A man is claiming a floral shop in Indiana refused to help him find flowers for his wedding after the store discovered he was marrying a man.
David Elliott told WRTV that he went to Avon Florist in Avon, Indianapolis, on Thursday to order flowers for his upcoming nuptials. Elliott said he was having a normal conversation about the wedding with the owner until he mentioned that he needed two boutonnieres, one for him and one for his partner.
"She said, 'What do you need?' I said, 'I need two boutonnieres.' She then said, 'What does the bride need?' I said, 'Well, there is no bride.' And then she said, 'Well then I'm going on vacation and I can't help you.' I then said, 'Okay,' and I walked out," Elliott told the news station.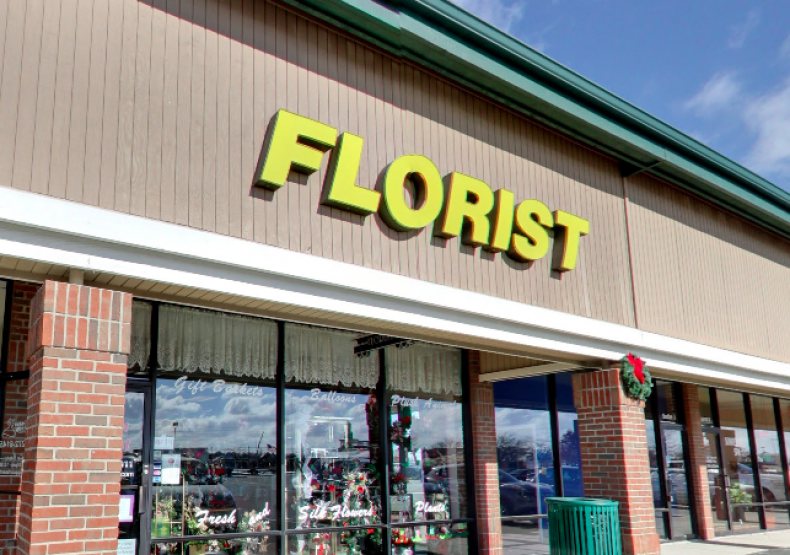 Elliott told Newsweek that the manager's demeanor changed after he mentioned his partner, who he has known since he was 18 years old.
"I'm a normal-looking white guy, and when I told her there wasn't a straight guy, I saw the change in her face," said Elliott. "I am not confrontational, and I just walked out. It wouldn't have helped to cause a ruckus."
Elliott told Newsweek that he's telling his story so other people won't be discriminated against just because of their sexual orientation.
"I just want everyone to know that I am not coming out because I'm gay, this is discrimination. I don't want people to be discriminated against," said Elliott.
Newsweek reached out to Avon florist, but the manager declined to comment on the alleged incident. Since the news of the alleged incident, the store's Yelp page has been flooded with negative comments.
"It's simple, If you can't provide services to everyone, you shouldn't be doing business," wrote Yelp reviewer Jonathan M.
Elliott says the response to the incident has been overwhelmingly positive. He is looking forward to marrying his partner in late August in front of the people he loves.
"The direct response to me has been overwhelmingly positive," said Elliott. "There have been people from all over standing with us and congratulating us for our wedding. I am so excited to get married and tell everyone that I love him."
The state of Indianapolis passed the controversial Religious Freedom Restoration Act in 2015. The law protects businesses from being forced to provide services if it affects their religious beliefs. Many people in the LGBT community feared that the law could be used to discriminate against people for their sexual orientation, The Indiana Star reported.
In June, the U.S. Supreme Court ruled that a Colorado baker had the constitutional right to deny service to a gay couple in 2012 because of his religious beliefs. The owner of Masterpiece Cakeshop, Jack Phillips, refused to sell a wedding cake to Charlie Craig and David Mullins, a gay couple. The couple filed a complaint with the Colorado Civil Rights Commission and claimed Phillips was discriminating against the two based on their sexual orientation. Phillips said he wouldn't sell them the cake due to his religious beliefs. The Supreme Court sided with Phillips, saying "the reason and motive for the baker's refusal were based on his sincere religious beliefs and convictions."
This story has been updated to include comment from David Elliott.