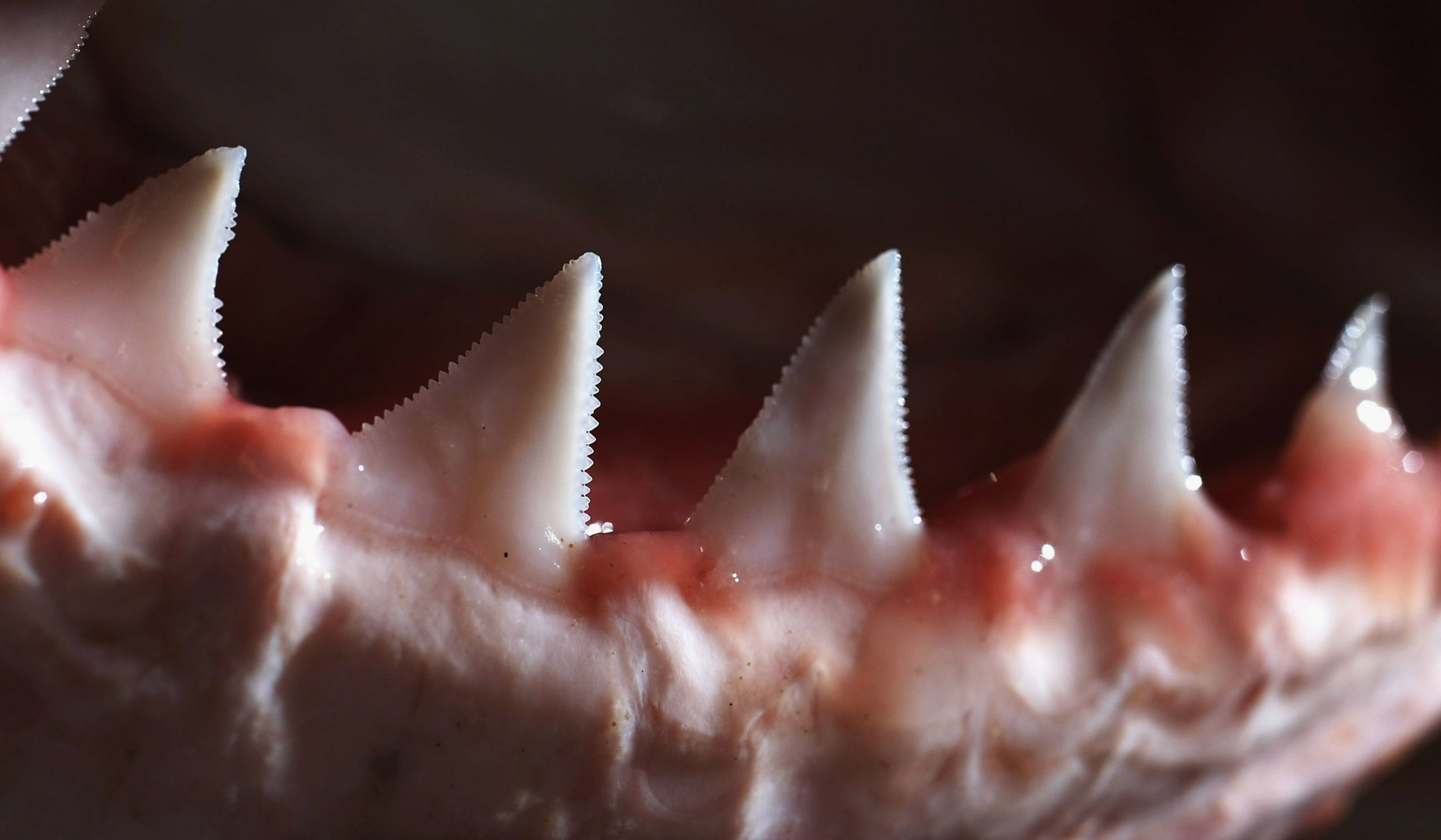 Dustin Theobald was playing with his 8-year-old son on Fernandina Beach, Florida, when he felt pressure on his right foot. He looked down and realized he'd been bitten by a shark in an incident that prompted officials to close the beach.
The 30-year-old told ABC affiliate First Coast News he was lying on his stomach when he felt pressure on his foot, and jerked it around. When he reached down to check his foot he felt the shark's face, causing it to dart away in the water.
The shark was between 4 and 5 feet long and left a laceration around 4 inches deep, Theobald told CNN affiliate WJXT.
Theobald left the water, and "blood started pouring out and there was a trail of blood all the way up to the lifeguard stand," he told First Coast News.
"I've never been worried about them [sharks], never been scared of them, we've seen them out there when we're surfing," the Fernandina Beach local told WJXT. "I think it was just the luck of the draw—being in murky water and just bad timing."
He said he was relieved the shark bit him, not his son.
Officials were alerted to the incident at around 3:35 p.m. on July 13.
A 17-year-old boy was also bitten on the foot around five minutes later, about a mile away, WJXT reported. It is unclear if he was bitten by the same shark.
Following the bites, the City of Fernandina Beach Government temporarily closed the water, citing potentially dangerous marine life."
The water was re-opened on Saturday at around 2:30 pm.
Theobald's brother Cameron has set up a GoFundMe page to raise money for the self-employed handyman, who will be out of work for six weeks, according to doctors.
A graphic image on the GoFundMe page shows a deep gash across the top of Theobald's bloody foot, with his ligaments and tissue exposed.
Cameron is waiting for surgery on his foot, and will require physical therapy to regain the feeling and full use of his foot and toes.
His brother has so far raised $1,050.