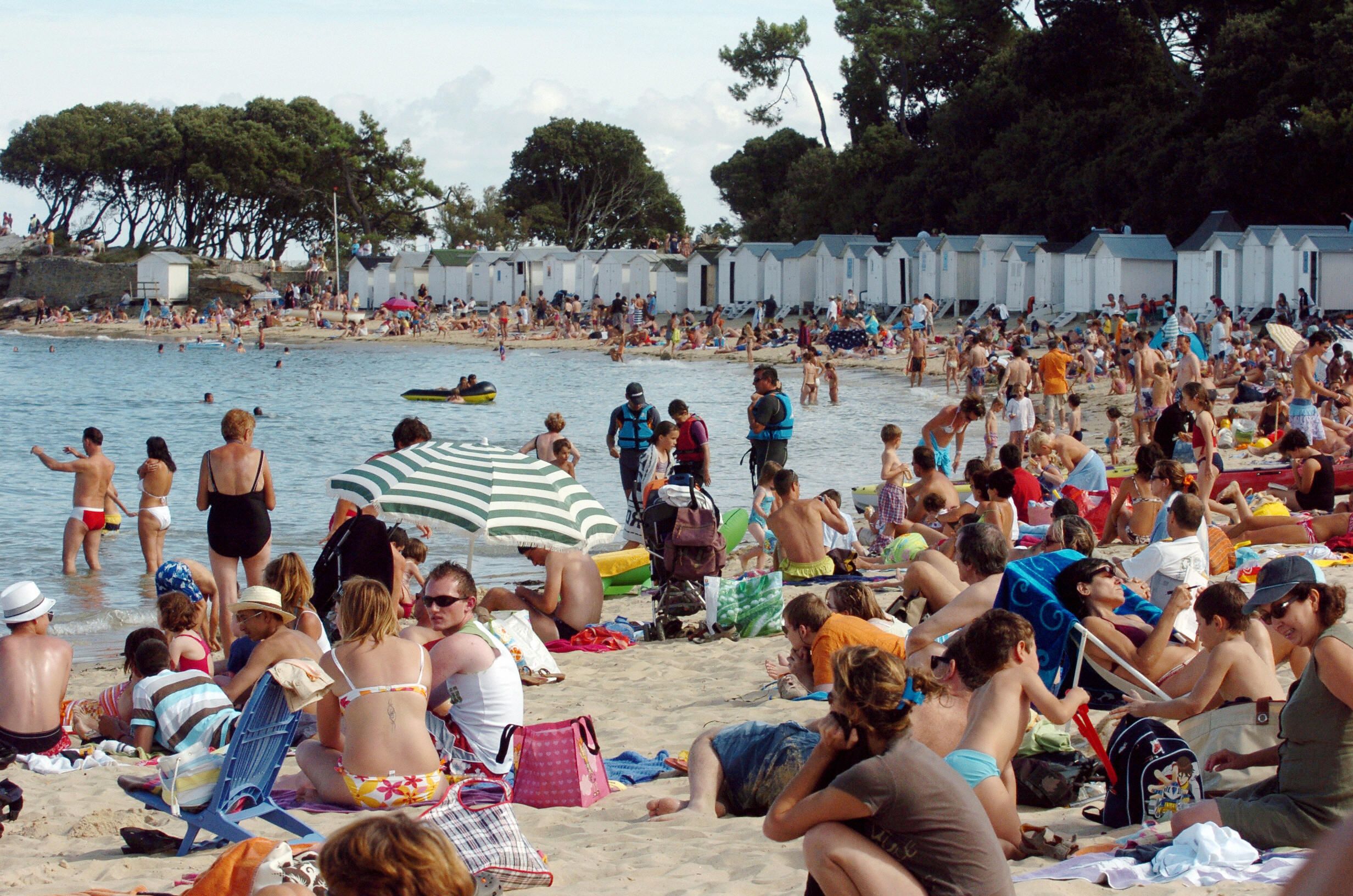 A man in northwestern France has died after he buried himself in the sand and was unable to escape before the tide came in.
The 21-year-old from Grenoble was on vacation with his grandparents who live on the island of Noirmoutier in the Bay of Biscay. He dug himself a hole at the high tide line on Babatre beach, Ouest France reported.
At around 5.30 p.m. on Sunday, the tide came in suddenly and the water rushed into the hole, causing its walls to collapse and trapping the man in a mixture of water and sand.
Staff from water rescue centers in Beauvoir-sur-Mer, Saint-Gilles-Croix-de-Vie and Saint-Jean-de-Mont rushed to the scene but were unable to rescue the man, who has not yet been named. His body was finally retrieved around three hours later.
A source told Agence France Presse: "On his own initiative, the young man decided to dig a hole deep enough to cover himself. He was unable to get himself out with outside help from a family member who was present."
The mayor of Noirmoutier said that the town was in shock at the news, especially as there were a lot of people on the beach at the time of the incident.
Louis Gibier told France Info: "People both young and old saw what happened so it was traumatic for some, especially when they felt powerless to do anything. The sea is stronger and moves very quickly, we saw there was nothing we could do."
A similar incident occurred nearby in 2016 when a 12-year-old boy was saved on the beach of Guérinière. But last month, a 20-year-old man from Tarn-et-Garronne also died while digging a hole on the beach at Lit-et-Mixe, in Landes, when the sand fell on him, Ladepeche.fr reported.
A maritime spokesman for the Atlantique prefecture where Noirmoutier is located warned people to be especially vigilant because there would be extra large high tides between August 11 and August 14. He also recommended people check the tide times before walking or fishing in the area, never to go alone and always to carry a phone, Ladepeche.fr reported.
There have been a number of drownings in France over the summer, including a German tourist in July dying in the ocean off the Medoc coast in an area supervised by lifeguards.
Government statistics show that there were 251 deaths by drowning in France in June and July, which is more than four a day. In 2018, the number of accidental drownings in the country had increased among children under six, Paris Match reported.
Prior to the holiday season, the French Prime Minister Edouard Philippe requested a government plan to tackle drownings by promoting water safety programs at school.