'I Can't Breathe': Footage Shows Indigenous Man Dying After Restraint by Prison Officials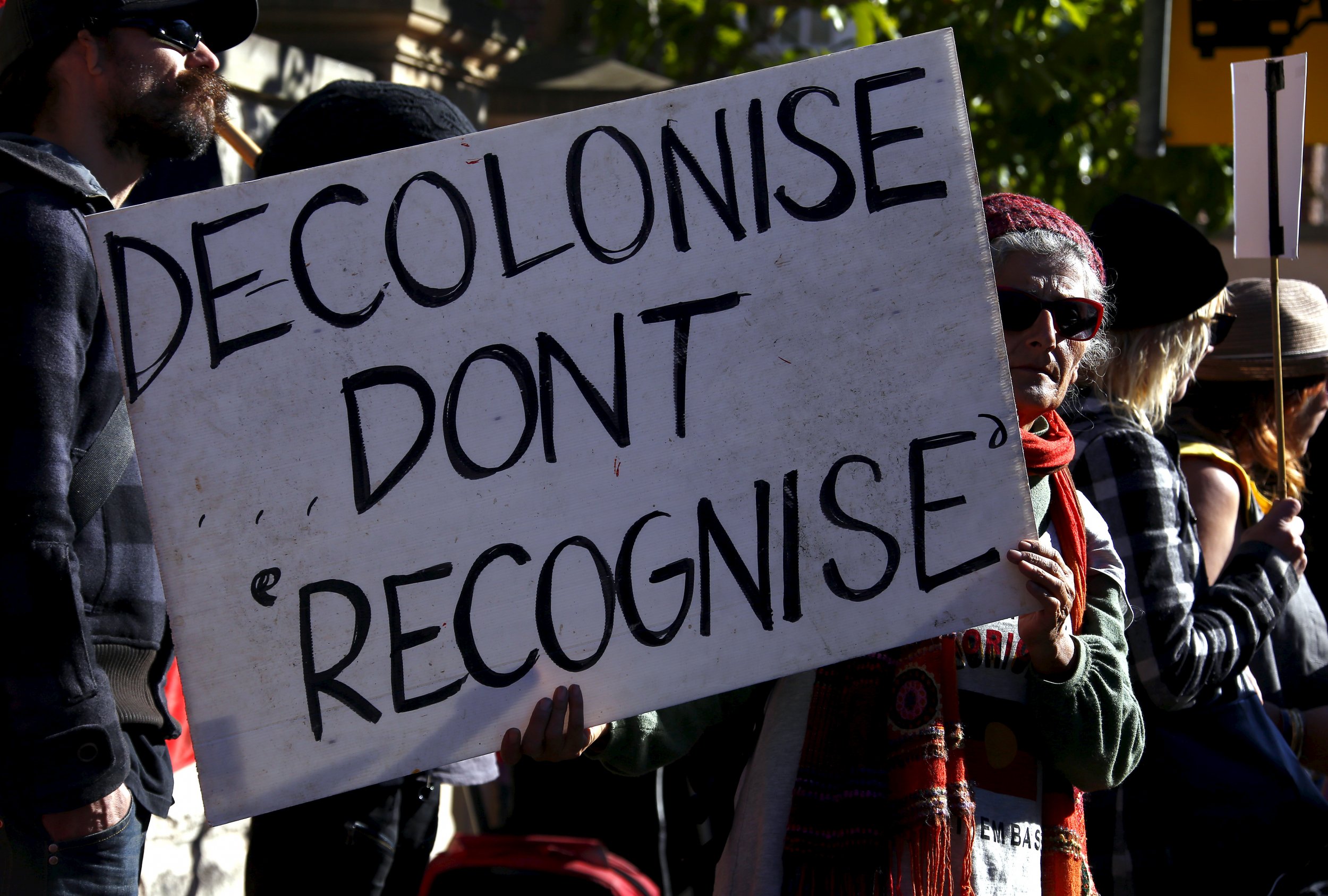 Video footage released in Australian court shows five prison officials restraining an aboriginal Australian man who said at least 12 times that he "could not breathe" before dying.
The video aired during the inquest into the 2015 death of 26-year-old David Dungay Jr. at Sydney's Long Bay jail. The inquiry began on Monday at Sydney's Downing Center court.
In the video, officers stormed the cell of Dungay, an insulin-dependent diabetic, after he refused to comply with orders to stop eating biscuits, according to The Guardian. The prisoner, who died weeks before his release, was then restrained, handcuffed, relocated to another cell and injected with 10 milligrams of sedative Midazolam. He quickly stopped breathing, while staff and paramedics unsuccessfully tried to resuscitate Dungay for nearly an hour.
The video shows an officer telling Dungay to "stop spitting your blood, and you might be alright" as the prisoner was walking between cells. While Dungay screamed that he "can't breathe" throughout the footage, prison officers repeatedly told Dungay that he can breathe if he's talking.
Family members, who had already seen the footage, exited the courtroom before the video was shown, but Dungay's mother remained present. "To watch my son pass away in front of my eyes is devastating," she told The Guardian.
"That's going to be playing in my mind forever. I think about that at least once a day," Dungay's nephew Paul Silva told the publication. "They smashed his face with a shield, and they've covered his mouth and you could hear, like when you're in the water….you could hear him say 'I can't breathe' and his voice is gurgling like it's water, but it's blood."
The court was told that Dungay may have intentionally mismanaged his condition from time to time, according to the Australian Broadcasting Corporation.
Dungay's family has pushed for accountability while waiting over two years for the inquest to begin.
Australia has historically struggled with its treatment of aboriginal communities. The government released a report in 1991 that offered 339 recommendations for improving the treatment of aboriginal people.
Since the release of the Royal Commission into Aboriginal Deaths in Custody report 26 years ago, 340 aboriginal people have died in custody, and indigenous adults are currently 13 times more likely to be incarcerated than non-indigenous Australians, according to The Guardian.
Last year, the United Nations Special Rapporteur on Indigenous rights Victoria Tauli-Corpuz issued a sharply worded report that criticized Australia for failing to integrate aboriginal communities into society.
"Government policies have failed to deliver on targets in the areas of health, education and employment and have led to a growing number of people being jailed, and have resulted in an increasing number of children being removed from their homes in Aboriginal and Torres Strait Islander communities," Tauli-Corpuz said in a statement.
She added, "High rates of incarceration were described to me as a tsunami affecting indigenous peoples. It is a major human rights concern. The figures are simply astounding. While Aboriginal and Torres Strait Islanders make up only 3% of the total population, they constitute 27% of the prison population, and much more in some prisons."