Man Dies From Brain-Eating Amoeba Found in Tap Water
A rare, brain-eating amoeba killed a man in Florida's Charlotte County last month after he rinsed his nasal passages with tap water.
The man, who has not been named at this time, died on February 20—three days before the health department issued a warning about the amoeba, revealing that one person had died from exposure. Local news station Fox 4 reported that the Centers for Disease Control and Prevention (CDC) confirmed it was the first ever case of a person being infected by the amoeba—called Naegleria fowleri or N. fowleri—through tap water.
According to the CDC, the amoeba has a fatality rate of 97 percent and most often is found in warm bodies of freshwater, such as lakes and rivers.
In a press release issued February 23, the Florida Department of Health in Charlotte County (DOH-Charlotte County) urged residents to only rinse their sinuses using distilled or sterile water. If using tap water, the water should be boiled for at least 60 seconds and then allowed to cool before using it as a sinus rinse.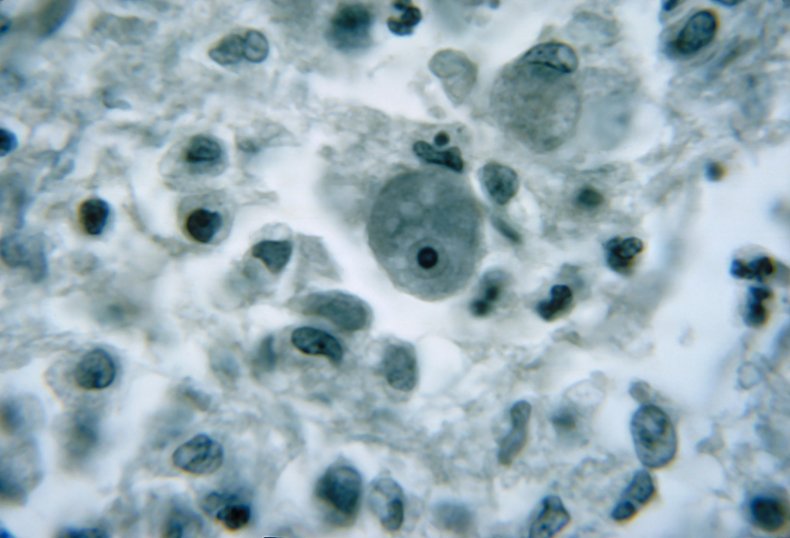 "DO NOT allow water to go up your nose or sniff water into your nose when bathing, showering, washing your face, or swimming in small hard plastic/blow-up pools," the health department said in its press release.
DOH-Charlotte County said the infection does not occur by drinking tap water, only if the infected water travels up a person's nose. The department also advised against children playing on slip-and-slides, where it's difficult to prevent that from happening. The department also urged parents to supervise children when playing with hoses or sprinklers.
Newsweek previously reported that a person is more frequently infected by N. fowleri by swimming in contaminated water, most often warm bodies of freshwater like lakes or rivers. Out of 154 cases of N. fowleri infection between 1962 and 2021, only four people survived. The infection is rare but very deadly, killing 97 percent of those who contract it.
Once the amoeba enters the brain, it causes the primary amoebic meningoencephalitis infection, which is usually fatal. Survival is rare but can happen when an infected person is diagnosed early and undergoes a very aggressive treatment plan.
"The survivors reported to date in the United States were treated with multiple drugs to kill the amoebae, and with therapeutic hypothermia (cooling the body's temperature below normal levels) to reduce brain swelling," Dr. Bobbi Pritt, director of the clinical parasitology laboratory at the Mayo Clinic, previously told Newsweek.
Symptoms of the infection include headache, fever, nausea, disorientation, vomiting, stiff neck, seizures, loss of balance and hallucinations, according to the DOH-Charlotte County website. Death can come quickly, with many fatalities occurring only days after exposure.
The DOH-Charlotte County press release said it was continuing to investigate how the infection occurred.
Newsweek reached out to DOH-Charlotte County for comment.