Man Dies From Caffeine Toxicity After Putting Lethal Amount of 'Diet Supplement' in Shake: "I Think My Protein Powder Has Gone Off"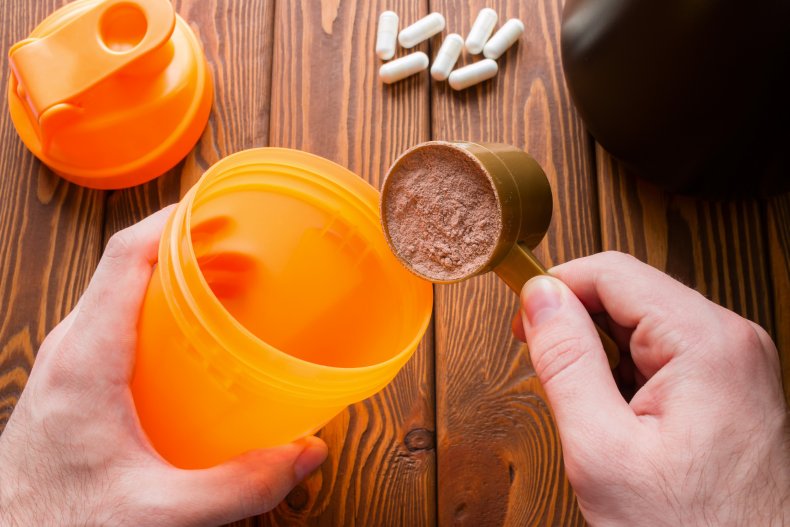 The father of a 21-year-old man who died after consuming too much caffeine in a protein shake has spoken out in the hope of saving others from a similar fate.
Lachlan Foote died on New Year's Day 2018 at his home in the Australian town of Blackheath, New South Wales, the day before his 22nd birthday.
Lachlan came home in the early hours of New Year's Day after a night out in the nearby town of Katoomba, and fixed himself a protein shake, his father Nigel Foote wrote on Facebook.
In a Facebook message to his friends shared at 2:07 a.m., Lachlan complained his protein powder tasted "kinda bitter" and wrote: "I think my protein powder has gone off."
"Cya in the morning," said the 21-year-old who worked at the local Scenic World tourist attraction.
Lachlan then lost consciousness in the bathroom of his family home.
"Morning never came for Lachlan," wrote Nigel. "We found him, dead and cold on the bathroom floor."
A coroner last week concluded Lachlan died of caffeine toxicity, and he had a small amount of alcohol in his system, said Nigel.
"It turns out that Lachlan came home after celebrating New Year's Eve with his friends and made a protein shake, innocently adding too much pure caffeine powder—a teaspoon is lethal," said his father.
Caffeine anhydrous powder is popular among some members of weight loss and fitness communities as a performance enhancing substance. The term anhydrous means it has been dehydrated, and is therefore more concentrated than regular caffeinated products like coffee. One teaspoon of the powder used by Lachlan contained the equivalent of 25 to 50 coffees, said Nigel.
According to WebMD, around 100,000 milligrams (mg) of caffeine powder can be bought online for $10. That's the equivalent of 1,000 cans of Red Bull. The average person shouldn't consume more than 600 mg of caffeine in one day. A 16-ounce Starbucks grande coffee contains 330 mg of caffeine, for instance.
It is unclear where Lachlan bought the powder, as searches of his bank statements and internet search history provided no clues, his father explained. The family believes Lachlan was given the powder by a friend or colleague, so the 21-year-old likely didn't have an opportunity to read the warning label and understand the threat it could pose.
"And the fact that he kept the caffeine powder in our kitchen pantry, where one of us might have mistaken it for flour or sugar, proves the point—Lachlan would never have kept it there had he known it was a threat to the family," said his father.
He continued: "We're concerned that there might be other young people in his circle who bought or shared in this batch of pure caffeine powder and, like Lachlan, be unaware of the danger... hence this post."
Nigel said it is "scandalous" the power hasn't been banned in Australia.
"It's just insane that something so dangerous is so readily available. Please warn your friends, talk to your children... and perhaps check your kitchen cupboards...pure caffeine powder looks just like any other white powder... but a heaped teaspoon of it will kill you."
Paying tribute to his son, Nigel wrote: "He was a bright, imaginative young man."
In 2018, the U.S. Food and Drug Administration (FDA) released a statement warning "pure and highly concentrated caffeine products present a significant public health threat and have contributed to at least two deaths in the United States." The agency also published guidance for manufacturers of pure or highly concentrated caffeine products sold as dietary supplements, which wasn't legally binding.
"The difference between a safe amount and a toxic or life-threatening amount of caffeine in these highly concentrated products is very small," warned the FDA. "Safe quantities of these products can be difficult or nearly impossible to measure accurately with common kitchen measuring tools."
Such products can cause dangerously rapid heart beats, seizures, and death, and worsen existing conditions according to the FDA. Sufferers can also experience vomiting, diarrhea, fall into a stupor and become disorientated.
Aisling Pigott, a qualified dietitian and spokesperson for the British Dietetic Association told Newsweek: "The evidence behind caffeine shows that the equivalent of a strong cup of coffee is enough to improve sporting performance. Many caffeine powders contain much higher levels than needed to support performance, and could potentially be harmful."
"Around 100 mg pre-exercise is a safe amount which improves performance. This is equivalent of two cups of tea or one strong coffee. Any more than 200 mg is going to cause unhelpful symptoms and not support health."
Asked if there are any other so-called fitness supplements which most people should steer clear of, Pigott warned: "If it sounds too good to be true, it probably is. If you don't understand what is in it, don't do it. If you don't need it, don't have it."
"We have a perception that we all need to take fitness supplements to improve our health," she said. "Actually for 95 percent of us who are exercising for health reasons, a healthy balanced diet with good quality nutrition and eating habits is all we need."