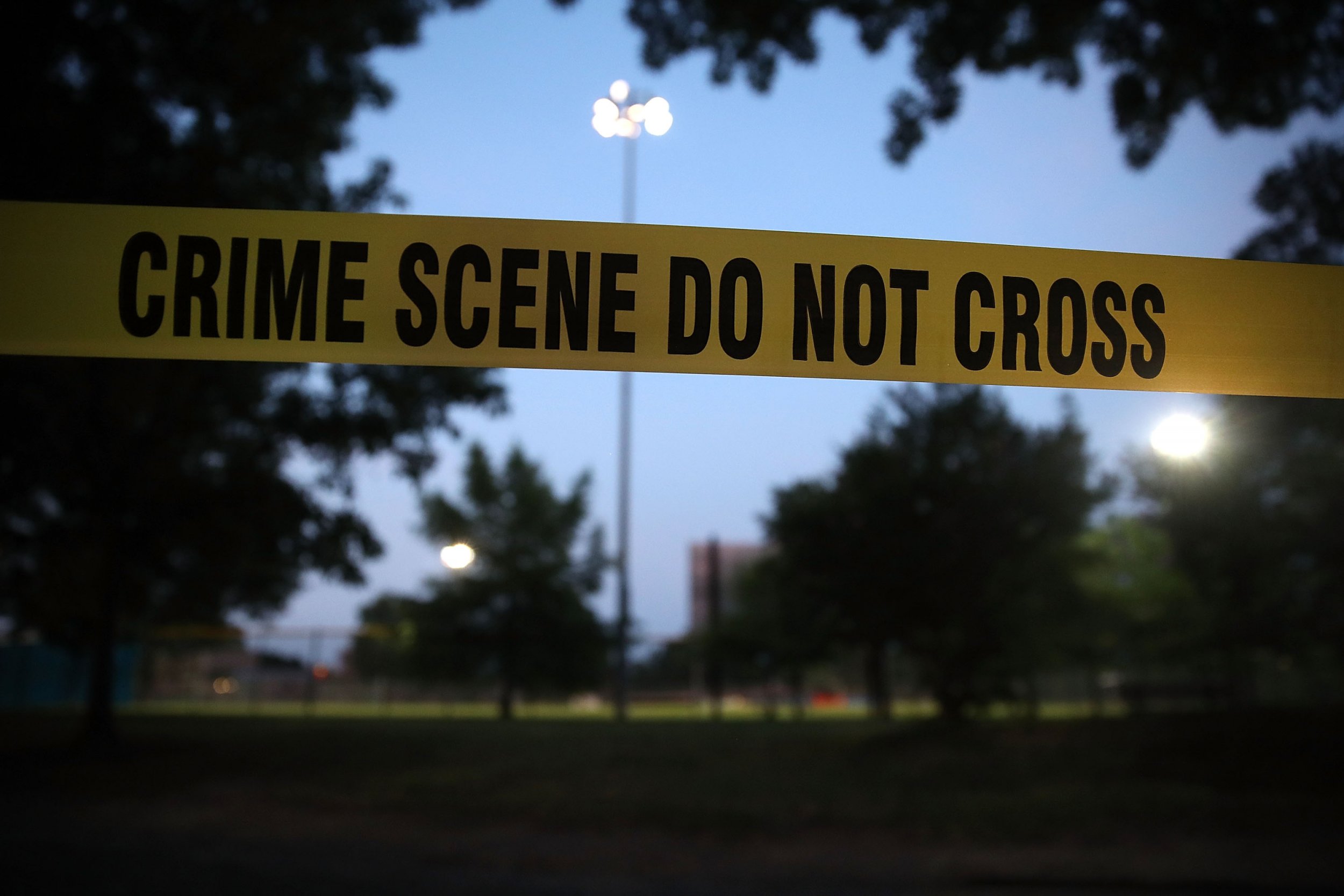 An FBI agent fatally shot a Texas man who had been kidnapped and held for ransom in northeast Houston during an attempt to rescue him Thursday.
The man, who has yet to be identified, was killed during the raid after his family notified local authorities of his kidnapping.
"The system failed," Conroe Police Chief Philip Dupuis said during a news conference Thursday. "We do this job to help people, and it doesn't always go our way."
The man was kidnapped when two men barged into the home he shared with his brother and 12-year-old son Wednesday.
"They were demanding money they were owed that nobody knew anything about," Conroe Police Sergeant Jeff Smith told the Houston Chronicle.
After forcing their way into the home, the kidnappers demanded money and tied up the father and his son, who was also home, according to police.
The kidnappers then took the father and left the boy. The boy was able to break free from his restraints and run to a neighbor's house. The neighbor then called the police.
When the boy's uncle returned home, he received a phone call from someone saying they were with a cartel and asking for $20,000 in ransom money. Police alerted the FBI, who tracked the cellphone number to a hotel.
At the hotel, police questioned three suspects and then found the home in the Trinity Gardens neighborhood where the kidnappers were holding the father. While raiding the home, the father, who was still bound, was struck by gunfire from an FBI agent. Authorities also located a woman and some children inside the home.
The man later died after being transported to the hospital.
Monique McKnight, a neighbor in Trinity Gardens, told KPRC-TV she was awakened by the raid. "It sounded like an explosion, and that was about 3 or 4 o'clock this morning," she said.
Authorities arrested Nicholas Chase Cunningham, 42; Jimmy Tony Sanchez, 38; and Sophia Perez Heath, 35, accusing them of involvement in the kidnapping.
The two men were charged with aggravated kidnapping and aggravated robbery. Authorities expect to charge Perez Heath with one count of aggravated kidnapping, according to the Chronicle.
Smith told the Chronicle that it was unclear whether the suspects had any ties to a cartel.
"There are oftentimes claims of a cartel connection just to place a fear factor," Smith said. "It appears somebody connected to the family was involved."