Man Dies in Shark Attack Near to Spot Where Surfer Was Killed by Great White in June
A man who was surfing off Australia's Gold Coast has died after being bitten by a shark close to a spot where another surfer was killed by a great white in June, according to local reports.
The man, thought to be in his 50s or 60s, was found floating face down in the water, after the attack at Greenmount Beach in the city of Coolangatta, on the country's east coast, The Courier Mail reported.
The man suffered severe injuries to his leg after when he was bitten by the shark—though to be a great white—at around 5 p.m. in the afternoon local time.
One eyewitness told the Courier Mail that the water at the scene was red with blood following the incident.
Another surfer was reportedly knocked off his board after the deceased man had been bitten by the shark, the Gold Coast Bulletin reported.
Lifeguards and other people on the beach rushed to help the man and paramedics were called to the incident. However, they were unable to save him and he died from his leg injuries, according to police.
"It was a pretty severe attack and the ambulance and paramedics were here and did what they could, but it was to no avail," Chief Lifeguard Warren Young said told ABC News.
Ian Edgehill, a resident of Coolangatta, was walking past Greenmount Beach when he saw a beach buggy covered in a white towel.
"I stopped and I overheard a surfer talking to the paramedics and what had happened, and then I looked and I saw a board with what looked like teeth marks in the middle of it," Edgehill told ABC News. "I couldn't tell you how many centimeters, but it was enough to be noticeable and I automatically knew it was a shark attack when I saw it.
"It's pretty surprising because when you live around here you just don't expect things like this at all. I came in and I saw a lot of people gathered around and everyone seemed to be quite in shock and didn't know what was going on, so it was a bit strange."
Tuesday's attack occurred over 10 miles north from a spot where a 60-year-old surfer died after being bitten by a nearly-10-foot-long great white shark in June this year.
The incident at Greenmount Beach represents the first shark attack on the Gold Coast since 2012, when a 20-year-old surfer was bitten at Nobbys Beach, although his injuries were not life-threatening, 7NEWS reported.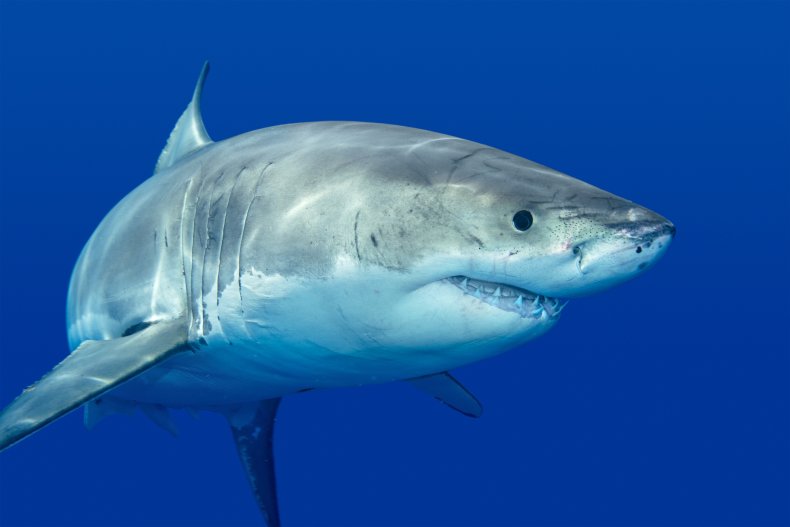 The death of the man on Tuesday was the first fatal shark attack at a Gold Coast Beach since 1958, the Bulletin reported.
The odds of being killed by a shark are about one in 3.7 million, which means you are more likely to die from being struck by lightning, according to the International Shark Attack File (ISAF), operated by the Florida Museum of Natural History.
Like many beaches on the Gold Coast, Greenmount features shark nets, which are designed to protect swimmers. But the Queensland's Department of Agriculture and Fisheries warns that these nets "do not provide an impenetrable barrier between sharks and humans."