Man Dies Trying To Burglarize Home After Window Slams Down On Him
A Florida man died while attempting to burglarize a home after a window slammed down on him, authorities said.
Jonathan Hernandez, 32, was trying to break into a home on 46th Street SW in Lehigh Acres by climbing through a window on Saturday, according to the Lee County Sheriff's Office.
"While Hernandez was trying to work his way through the window, it unexpectedly closed on top of him, pinning him and keeping him suspended in air," Lt. Russell Park, a spokesman for the sheriff's office, said in a video posted on Facebook on Monday.
Hernandez was found dead by deputies who arrived on the scene, Park said.
Detectives with the sheriff's office major crimes unit have taken over the investigation into Hernandez's death, Park added.
According to WBBH-TV, an incident report said his neck had been caught in the window.
But his family and friends told the station that they believe there is more to the story.
Hernandez's fiancée Patricia Duarte said she doubted the version of events presented by authorities after seeing the residence in question.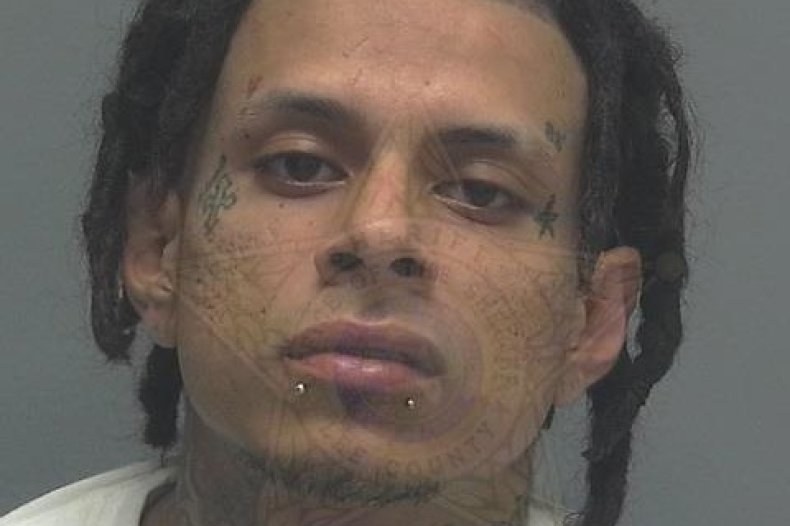 "Soon as I got there I'm like, there's no way. This isn't what happened," she said.
"I need a proper investigation," Duarte said. "I need the actual truth to come to light."
Tyson Lane added: "He is not a burglar. He's not a thief. He's not a bad guy. That's not what he is."
Duarte added that when she first met Hernandez, she thought he looked like "he has a rap sheet like El Chapo."
"He's the complete opposite of that," she said. "He's the sweetest person you'd probably ever meet and has the biggest heart."
In a video on the sheriff's office Facebook page, Park described Hernandez as a convicted felon and said he was "no stranger" to law enforcement.
He was arrested over his involvement in a murder case in 2014, Park said. However, he provided no further details.
However, a 2014 report in the Fort Myers Beach Observer said Hernandez was charged in the fatal shooting of a man during a drug deal alongside two others.
The outcome of that case was not immediately clear, but the Lee County Sheriff's Office's online records show Hernandez, who was also known as Jonathan Hernandez-Zuluaga, has multiple arrests dating back to 2007.
They include arrests for larceny, grand theft, violating probation and marijuana possession.
The sheriff's office has been contacted for additional comment.