Man Dodged Call From Unknown Number Unaware He Won $100K From Lottery
A man from Washtenaw County, Michigan, was surprised to learn the call he ignored from an unknown number was from a lottery official informing him that he won $100,000 from a second-chance drawing.
Lottery officials with the Michigan Lottery said the man, who preferred to remain anonymous, entered to win a second-chance drawing after he did not win anything from his $300,000,000 Diamond Riches tickets.
"I received a call from a number I didn't recognize, so I didn't answer it and it slipped my mind," the 56-year-old winner told officials. "Later that night, I was checking my email and saw a message from the Lottery saying that I had won $100,000. As soon as I saw that, I remembered the mysterious phone call and listened to the message that was left."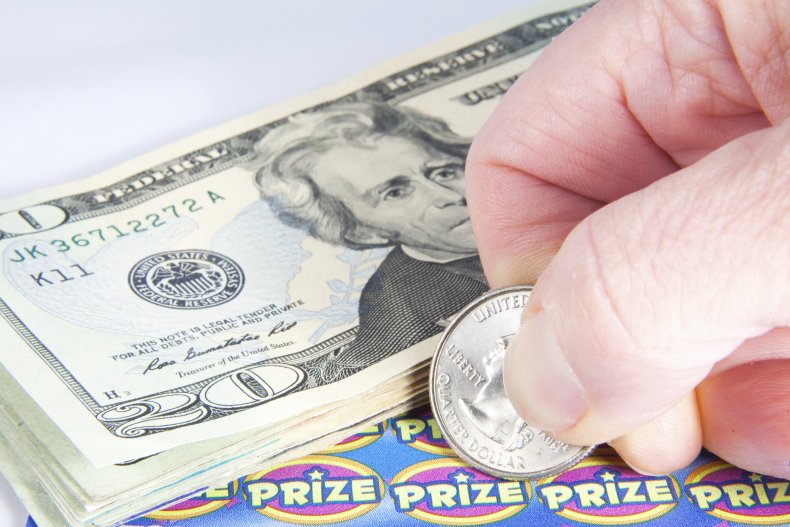 Jake Harris, the player relations manager for the Michigan Lottery, told Newsweek this particular game requires lottery officials to reach out to winners because it is a drawing.
"Each of these second-chance games has a procedure with timelines when contacting winners," Harris said.
He said winners have 10 business days from the first attempted point of contact to claim their winnings. Officials reach out via phone calls and email.
On the rare occasion that a winner does not get back to an official in time to claim their winnings, Harris said they hold a drawing for alternate winners.
Prizes for the $300,000,000 Diamond Riches game range from $50 to $6 million, but Harris said players who do not win any money can scan the barcode on their tickets to be entered into a drawing.
The top prize for the second-chance drawing is $100,000, which is awarded to one player. The lowest prize is $500, which is awarded to 60 players.
"I am not sure I got an hour of sleep that night, I was so excited that I had won," the man told officials. "First thing the next morning, I called the Lottery to schedule my appointment to claim the prize."
Officials said the man told them he planned to save his winnings.
Others have incredible stories when it came to winning the lottery.
A couple in Oregon managed to salvage what was left of their lottery ticket after their dog chewed it up. They sent the ticket to lottery officials with an explanation of what happened and were able to collect their winnings.
One woman who was known to have financial problems and was often seen begging for money on the street won a lottery jackpot in Spain.
A Virginia man was the winner of $250,000 after he decided to buy a ticket and used the numbers he saw in a dream.