Husband Donates His Kidney to Wife of 30 Years: 'We're a Team'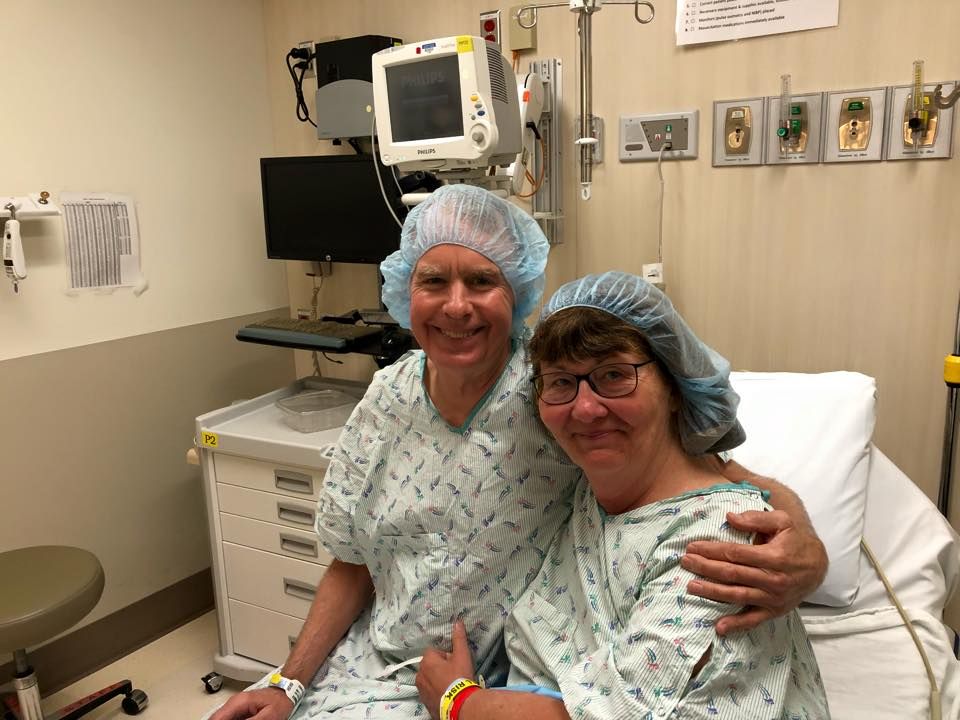 A Seattle man took his wedding vow—to love his wife in sickness and in health—to heart, after he saved her life by giving her his kidney.
Lesley Kennedy, of Seattle, was placed on a kidney transplant waiting list two years ago, due to contracting polycystic kidney disease. Earlier this year, she was hooked up to a dialysis machine, as her kidneys were not working properly, Q13 Fox reported.
The genetic condition causes cysts to group around the kidneys, making the organs enlarge and gradually lose function and, in some cases, fail.
A patient can wait between three to five years for a deceased donor's organ matching their blood type to become available, and the wait can be even longer in some parts of the country.
Both Lesley's colleague and her sister came forward to offer their kidneys, but they were not a match. So her husband, Steve Kennedy, stepped forward.
The couple, who are set to celebrate their 30th anniversary in October, went under the knife in mid-July and are now recovering at their home in Washington.
"We're a team," the couple told Q13fox.com. "We can truly say we are a team. We were a team before, but now we're really a team."
Steve said it's probably the best thing he's ever done in his life. For his next adventure, he hopes to climb Mount Kilimanjaro with his son.
In a Facebook post, Steve shared a photo of him holding Lesley in his arms as the couple sat on a hospital bed in matching hairnets and gowns.
"My donated kidney appears to be doing pretty well in its new home inside Lesley. But it may be a bumpy ride for a while," he said, thanking his son and Lesley's sister for their "amazing" support.
"Consider organ donation. It is truly an amazing gift to be able to donate. Especially to your spouse," he wrote.
Read more: Is Valsartan safe? FDA recalls heart drug over cancer concerns
According to the National Institute of Health, polycystic kidney syndrome is the most common inherited disorder of the organs in the U.S. Anyone can develop the condition, but it is most often diagnosed in people between 30 and 40 years old.
The symptoms, which include high blood pressure, back or side pain, feeling full and headaches, can be easy to miss, and a sufferer may go undiagnosed for years.
The Mayo Clinic advises anyone with a first-degree relative with the disorder to discuss a screening with their doctor.