Snow-Trapped Man Survives for Five Days on Taco Bell Condiment Packets: 'Fire Sauce Saves Lives'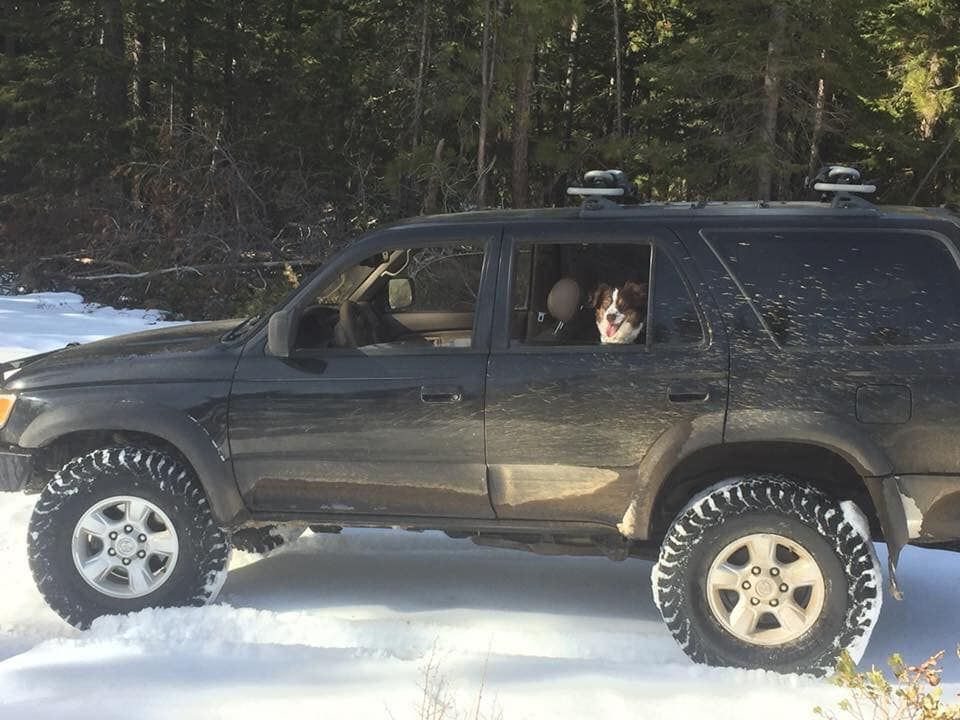 An Oregon man who was trapped in the snow for five days after driving in treacherous conditions has said he survived by eating packets of sauce from the fast food outlet Taco Bell.
Jeremy Taylor, 36, got stuck, UPI reported, after he went driving near Wake Butte in a 2000 Toyota 4Runner with his dog Ally. After they became trapped in the snow, a missing person's alert was put out by Deschutes County Sheriff's Office.
The sheriff's office said he was last spotted filling up with gas in Sunriver in central Oregon, where he was known to enjoy driving offroad in the forest area.
It wasn't until Friday when a snowmobile rider contacted local law enforcement in Deschutes County to let them know Taylor had been found on a Forest Service road near Wake Butte, just west of where he had last been seen.
In a Facebook post, the Sheriff's office said Taylor had kept warm over the five-day period by periodically starting his vehicle and using "a few taco sauce packets he had as food."
Fox29 reported that Taylor elaborated on using the sauce packets to survive while joking on Facebook. "Taco Bell fire sauce saves lives!" he wrote on the social media site.
According to his rescuers, Taylor became stuck in deep snow on February 24 as he was driving down the Forest Service road. Unable to continue on, the man and his dog slept in the car but awoke to find further snow had fallen the following day. They attempted to hike out of the wood but found the snow was too deep. The pair then decided to stay in the car.
"Thank you everyone, I'm safe my Ally dog is safe. I really appreciate all the help. Got lucky, [let's] never do that again. I'll be in touch with everyone soon," Taylor wrote on his Facebook page late Friday.
"Jeremy and Ally were found to be in good condition, but hungry after being stuck in the snow for five days," the sheriff's office said in a statement.
Central Oregon has been buffeted by snowstorms in recent weeks.