Man Dies After Trying to Ride D.C. Metro Escalator in Electric Wheelchair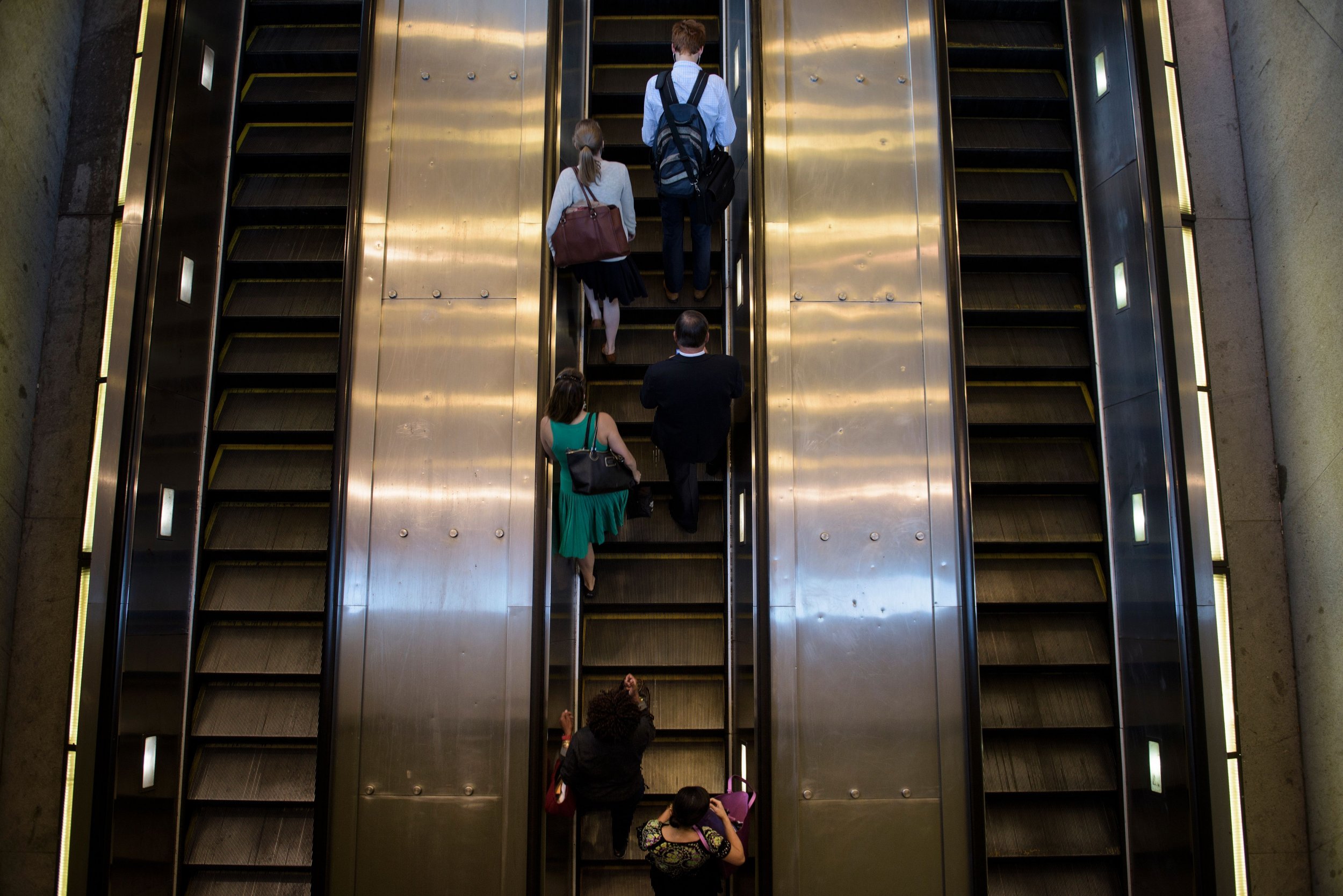 A man who tried to ride up a D.C. Metro escalator while in an electric wheelchair died on Wednesday from injuries sustained after he fell backwards, officials said.
CCTV footage obtained and reviewed by authorities from the Columbia Heights Metro station in Washington, D.C., where the incident occurred at approximately 1:30 p.m., reportedly shows the man trying to ride the station's escalator after choosing not to use an elevator following a brief wait.
Identifying information about the victim was not made public, and the camera footage would not be released, Metro spokeswoman Sherri Ly told The Washington Post on Wednesday.
"An adult male in a motorized wheelchair was fatally injured after attempting to exit Columbia Heights Station via the escalator, rather than using the station elevator," a statement shared by the Washington Metropolitan Area Transit Authority (WMATA) confirmed.
Officials said the man waited 10-15 seconds for an elevator before deciding otherwise. Upon reaching the top of the escalator, the man and wheelchair fell—tumbling to the bottom.
"Bystanders and the station manager immediately rendered aid until medics arrived," WMATA reported. "The man was transported to a local hospital where he was pronounced [dead]."
A witness, named as Shaun Stepney, told NBC4 Washington, which first reported the news, that he had seen the wheelchair close to the bottom of the escalator. "I seen a guy laid out," Stepney said. "I saw his legs was all bloody really bad. I saw about 10 people crowded around him."
The D.C. Metro station confirmed the elevator was in service at the time of the incident. Video of the station, published by NBC4 Washington, showed investigators attending the scene.
As of Wednesday, officials were still in the process of contacting the next-of-kin, ABC7 reported. The escalator remained closed in the evening due to a "customer incident," reported USAToday.
In July, police were called after a man who had allegedly become embroiled in an altercation with a D.C. Metro employee over a delayed service was taken to hospital with a stab wound.