InfoWars Host Alex Jones Gives $3,000 to Michael Rotondo, Man Evicted From Parent's House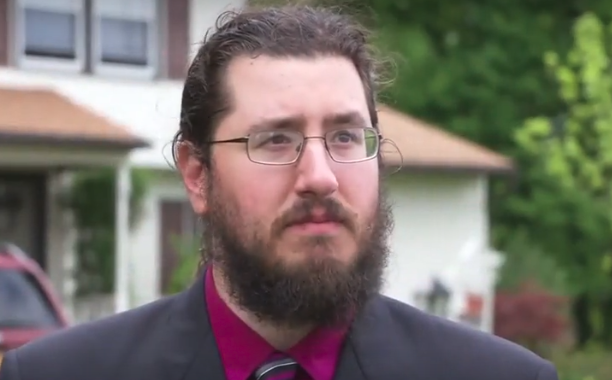 Noted conspiracy theorist Alex Jones offered to give $3,000 to Mike Rotondo, a 30-year-old New York man enjoying internet infamy for refusing to move out of his parents home.
The offer came during a sit down with Rotondo, who flew to Texas to appear on Jones' InfoWars show. The Syracuse native rose to prominence last week after his parents went to court to evict him from their home. According to the suit, Rotondo refused to find work or contribute to the household in any meaningful way after having spent the last eight years of adulthood living in the house. Critics have lampooned Rotondo, with many accusing him of typifying millennial laziness.
Rotondo told The Post-Standard that he had a "very large check" to cash after appearing on Jones' right-wing show, which is famous for promoting Sandy Hook and September 11 conspiracy theories. On Friday's broadcast, Jones began his sit down with Rotondo by telling the 30-year-old that he seemed sane and capable, despite media reports that painted him as unstable.
"I'm not trying to be condescending. The media made you the ultimate demon in the world—both liberal and conservative media," Jones began, going on one of his characteristic tangents. "Even the left that pushes dependency and paying for people's anchor babies and sex change operations... What I am saying is, this whole millennial thing… being afraid of change, I think you are indicative of that."
Rotondo replied he has been making a "reasonable effort" and "doing the best" he can to move out of his parents home. He credited Jones with "making that possible," alluding to a $3,000 check apparently given to Rotondo off camera. It's unclear if the money was payment for appearing on the show, or if it was a gift.
"So that $3,000 made that possible?" Jones asked.
"Yeah," Rotondo responded. "It's going to happen. I'll get my things out of there in the amount of time I have, and it will allow me to continue to pursue the things I need to pursue without significant interruption as a result of the mandatory relocation. And that means a lot to me."
The Syracuse native, who enjoys tinkering with computers, must be out of his parents' house by June 1. In addition to the check from Jones, Rotondo also received a job offer from adult entertainment company CamSoda. It's unclear if he accepted.
His parents, Christina and Mark Rotondo, have declined to speak about their case to the media. In court documents, the parents said they had sent their son five notices between Feb. 2 and March 30, asking him to get a job and move out. They also said the 30-year-old refused financial assistance when it was offered in exchange for moving.
"After a discussion with your Mother, we have decided you must leave this house immediately. You have 14 days to vacate. You will not be allowed to return. We will take whatever actions are necessary to enforce this decision," his father wrote to him in a letter.
A note from his mother said, "There are jobs available even for those with a poor work history like you. Get one — you have to work!"
Michael Rotondo, who is acting as his own lawyer, said he runs his own business, but did not elaborate or provide any other details on what that business is.
"My business is my business," he told reporters gathered at the courthouse.