Man Faces 20 Years in Jail for Selling Fake Puppies to People Seeking Pets During COVID
A man from Cameroon admitted to a scheme where he tricked American citizens seeking comfort from pets during the pandemic into paying high fees for them online and never delivering.
Desmond Fodje Bobga, 28, pleaded guilty to conspiracy to commit wire fraud on Wednesday, according to the Department of Justice (DOJ). The Cameroonian citizen was extradited from Romania to the United States in April to face the charges.
"Mr. Bobga preyed on American citizens looking for comfort from a pet during the COVID pandemic," said Special Agent in Charge Mike Nordwall of FBI Pittsburgh. "His admission of guilt today will give his victims some solace in knowing someone is being held accountable. This investigation should also be a reminder to everyone to be careful who they're buying from on the internet."
According to court documents, Bobga conspired with other individuals to place pets for sale online. He and the others communicated through text messages and emails with consumers they hoped would buy the pets.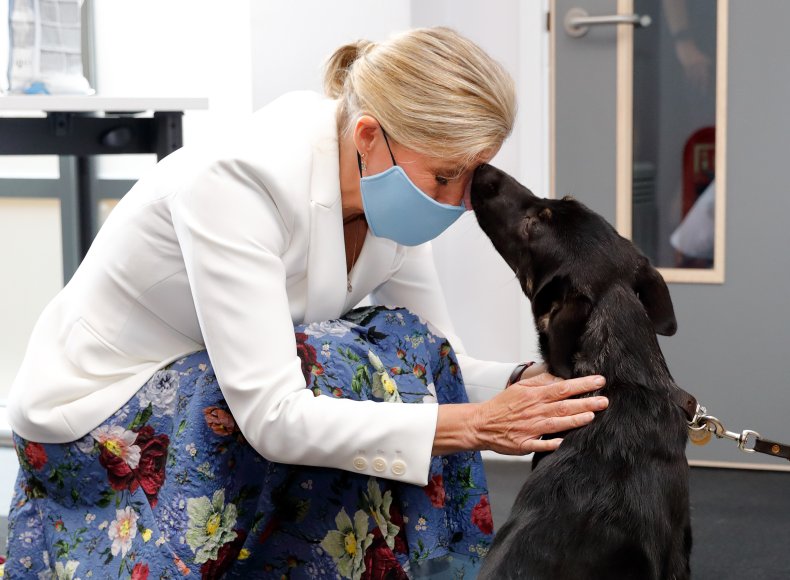 Once the victims purchased the animals, Bobga and the other co-conspirators provided them with a fake tracking number and informed them that a third-party transportation company would deliver the pet.
The group then posed as the transportation company, telling victims that the shipment was delayed and they needed to pay additional fees for the pet to be delivered.
Some victims were also told they needed to pay more money prior to the animal's arrival because it had been exposed to the coronavirus. Prosecutors argued that the group used false promises and fake documents related to shipping fees and COVID exposure to "extract successive payments from victims."
Several of the victims were located in western Pennsylvania although others were elsewhere.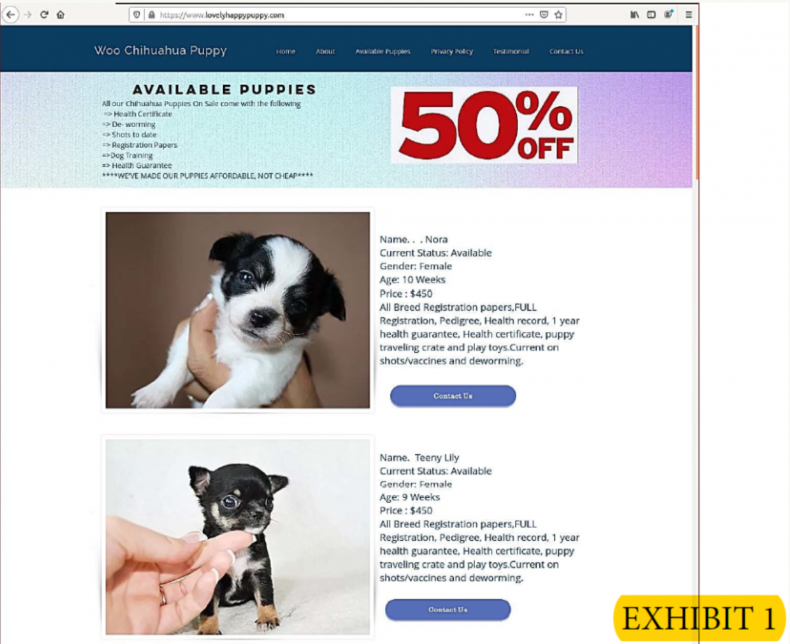 One victim, from New Brighton, Pennsylvania, wanted to buy her mother a mini-dachshund in mid-March of 2020. They were asked to pay $9,100 over claims that the dog was shipped, needed insurance and was exposed to the coronavirus, according to court documents.
Another victim in Iowa wanted to buy the same breed of puppy for herself in March 2020 and lost $1,840 over the scheme. A couple in Dallas, Texas who wanted to purchase a dog paid $1,800 for the animal over transportation issues and other matters.
According to court documents, Bobga and the coconspirators directed victims to the website lovelyhappypuppy.com to view the pets he fraudulently claimed to be selling.
Prosecutors said that the group never delivered any pets despite prospective buyers either paying them directly or sending money indirectly through wire communications.
"Desmond Fodje Bobga exploited consumers who were seeking the companionship of a pet to alleviate the isolation and stress caused by the COVID pandemic," said Acting U.S. Attorney Stephen R. Kaufman for the Western District of Pennsylvania. "Today he acknowledged his deceitful and unlawful acts, and we will seek a sentence commensurate with the harm he caused by his criminal conduct."
Bobga pleaded guilty to one count of conspiracy to commit wire fraud and faces a maximum of 20 years in prison. He is scheduled to be sentenced on April 8, 2022.
Newsweek reached out to Kaufman for additional comment.