German Man Faces 88 Attempted Murder Charges for Convincing Women to Electrocute Feet on Skype
A 30-year-old German man with autism faces attempted murder charges after authorities said he convinced dozens of women to run potentially fatal electric shocks through their bare feet and broadcast it over Skype for his pleasure, Der Spiegel reported.
David G., from Rimpar, Germany, faces 88 counts of attempted murder. German authorities said he posted advertisements on eBay purporting to be a research scientist studying the human sexual response to electrical stimulation. He offered his subjects, all women, as much as 1,500 euros to take part in an experiment he was running. His last name has not been released because of the sexual nature of the crimes he is accused of.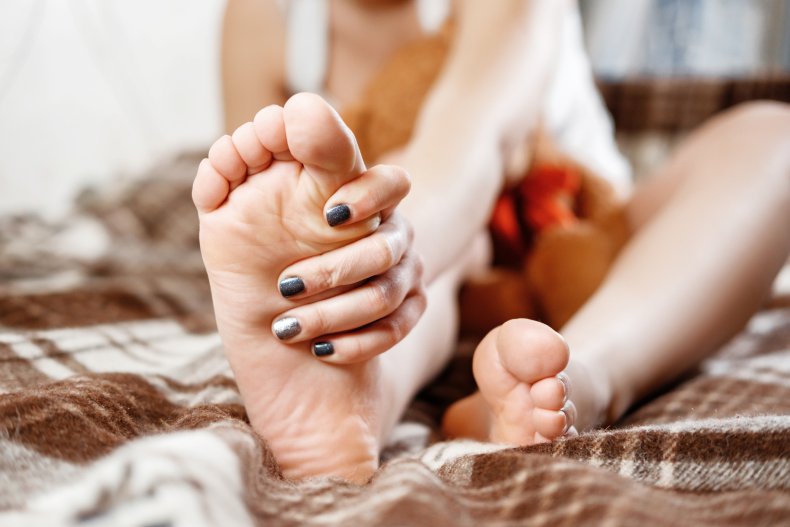 The women who passed a screening exercise were given instructions to assemble an impromptu device out of spoons and bare electrical cords.
Prosecutors then said David G. had the women position their feet at the center of their camera and plug the cords into an electrical outlet, passing 230 volts through their feet. A shock of that magnitude is sufficient to kill a human being, and many of the victims were left with burns on their extremities.
One of the subjects, a 16-year-old girl, lost consciousness and had to be taken to the hospital after participating in the experiment four times, according to Der Spiegel. While there, she spoke to police about why she had shocked herself and they began investigating the faux professor.
None of the women ever received the payment they were promised.
After police searched David's computer, they discovered more than 100 videos of women electrocuting their feet. Investigators began tracking down the victims and gathering statements, including from some who shocked themselves multiple times. The victims reported being burned, sent into convulsions and experiencing heart irregularities after they shocked themselves.
Prosecutors argued that David performed his experiments for sexual gratification, claiming that he had a dual fetish for feet and for seeing women in pain, and that the scheme was a way for him to gratify both fetishes at the same time. They also claimed that he would later sell the videos to other fetishists on the dark web.
Klaus W. Spiegel and Matthias Bohn, the lawyers for the defense, claim that David has autism, a diagnosis they say is a mitigating factor in their client's behavior. They have not attempted to argue that he did not perform the accused crimes, but rather that the crimes were not done with malicious intent.
Spiegel stated that the man's actions simply were "his attempt to communicate with the environment."