Wisconsin Man Charged with Tying Himself Up, Faking His Own Kidnapping
A Wisconsin man has been charged with faking his own kidnapping after telling his wife he was tied up and being held against his will.
On September 4, Darrel Moll was found by police ziptied to a chair at his job in Montello. Moll, 45, claimed he had been knocked unconscious and when he awoke, he was tied to the chair, with his assailant telling him to contact his wife.
He texted his wife about his predicament and, over a number of messages, passed on a list of demands allegedly from his kidnappers.
Moll's wife called the sheriff's office, who reviewed the messages and headed to his workplace to investigate, according to Channel 3000. When officers arrived, they could hear a man yelling for help. Entering the property through an open door, they discovered Moll bound to a chair and released him.
Authorities took his statement, in which he claimed that his attacker had told him if he did not call his wife he would be killed.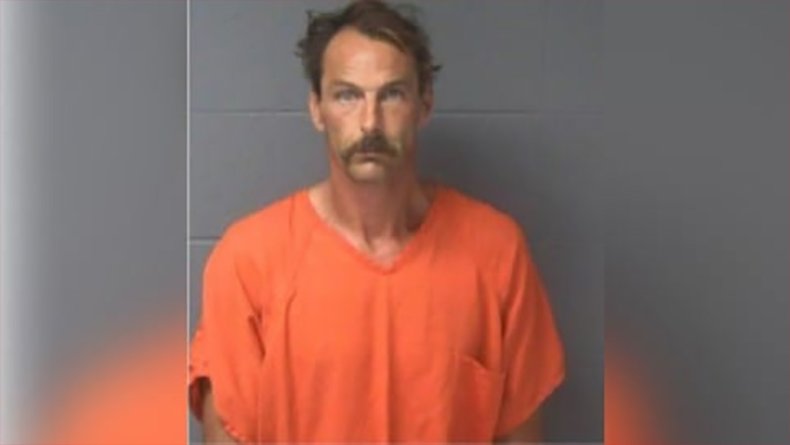 Police investigating the scene said they could not find any evidence to support Moll's story. In a follow-up interview, authorities claim he admitted that the entire story was a hoax.
Moll had devised the kidnapping ruse to gain sympathy from his wife, WKOW reports. According to law enforcement, the pair's relationship was on the rocks and Moll thought that the scheme would bring them closer together. He was charged with obstructing an officer and unlawful use of a telephone and booked into Columbia County jail.
Faking a kidnapping has been attempted several times this year for a variety of reasons: In May, New Yorker Robert Brandel was found bound with duct tape in the back of his truck. Brandel told police two men from his Super Bowl pool got in his car and demanded $16,000 from him at gunpoint. After investigating, though, detectives determined Brandel had invented the incident to cover up his cheating: He had placed fake names on squares in the pool to increase his odds of winning and was unable to cover the $50,000 owed when his bets didn't pan out. Brandel was charged with fraud and falsely reporting an incident.
In August, 25-year-old Casandra Oglesby sent messages to family claiming she was being held for a $290 ransom. After the FBI was brought in, though, Oglesby was spotted leaving an apartment building under her own volition and taken into police custody.