Man Falls Out From Wheelchair Into His Pool And Drowns: Police
A man has drowned after falling from a wheelchair into his own pool, according to Florida police.
The Volusia Sheriff's Office (VSO) said the 67-year-old, who was not named by police, died at a home in Deltona, 30 miles north of Orlando, on Sunday afternoon.
The man's wife returned home to find him fully clothed and facing face down in the pool at their home in the 3000 block of Lori Court, according to detectives.
According to the Centers for Disease Control and Prevention (CDC), every year in the U.S. there are an estimated 3,960 fatal unintentional drownings. That represents an average of 11 drowning deaths every day.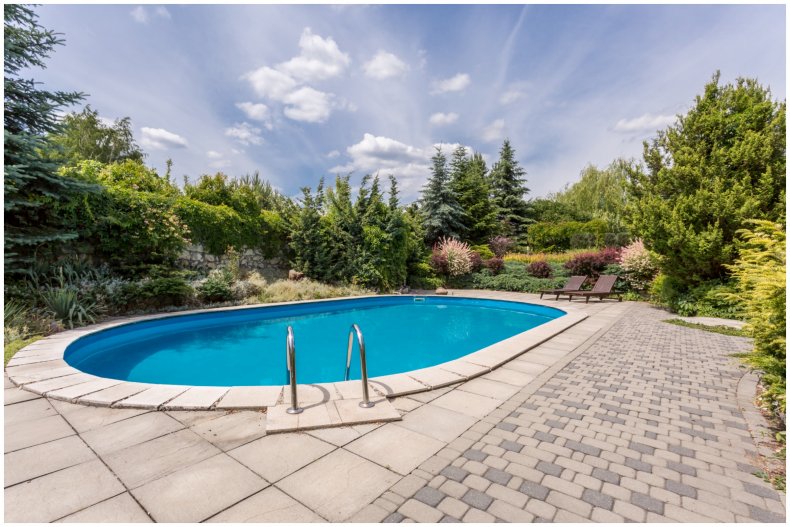 A VSO spokesperson said in a Monday Facebook post: "The man had limited mobility on his right side, due to having suffered recent strikes. His wife jumped into the pool and pulled her husband to the pool's entry and then exited the pool and called law enforcement.
"The wife told detectives she noticed the wheelchair was leaning over the edge of the pool with its right-side tired hanging over, indicating that the victim fell out of his chair and into the pool."
It continued: "The wheelchair appeared to be stuck and indications are that the victim was trying to navigate around a hose on the deck when his wheelchair got stuck.
"Detectives did not find any signs of foul play. Instead the death appears to be a tragic accident and the Medical Examiner's Office took custody of the victim.
"A Volusia Sheriff's Office chaplain also responded to the scene. Our hearts go out to the family for their loss."
Newsweek has contacted the VSO for comment.
According to the CDC, nearly 80 percent of people who die from drowning are male. It added: "Many factors might contribute to higher rates of drowning among males, including increased exposure to water, risk-taking behaviors, and alcohol use."
The CDC also estimated that there are 8,080 nonfatal drownings a year, an average of 22 per day.
It also said most drownings happen in home swimming pools among children aged 1 to 4, while more than half of fatal and non-deadly drownings among people 15 years and older occur in natural waters such as lakes, rivers or oceans.
A 14-year-old Oregon girl was found drowned under a public swimming pool cover following a team practice in 2019.
The family of the girl sued the city, school district and pool equipment business for negligence that they believe led to the death of Nabila Maazouz, a freshman at Oregon Episcopal School.