Man Falsely Warns of Shooting at LA County Fair to Avoid Going with Parents
Police in Pomona, California, arrested a man on Friday for falsely warning there would be a mass shooting at the Los Angeles County Fair—all to avoid having to go to the fair with his parents.
Fox News reported that Erik Villasenor, 22, wrote in an email to the police: "Hello, I was told that someone was planning on doing a mass shooting on Sunday at the fairgrounds. I just wanted to inform you guys already."
"And that was all that was said," Pomona Police Chief Michael Olivieri Jr. said at a news conference on Saturday. "So obviously in today's world a message like that is very concerning."
"It was with the intent that it would spark some chaos and commotion. It would be captured in the news media. And then he could use it as an excuse to his parents not to go to the fair," he added. "Kind of a crazy thing, but that's what we have learned."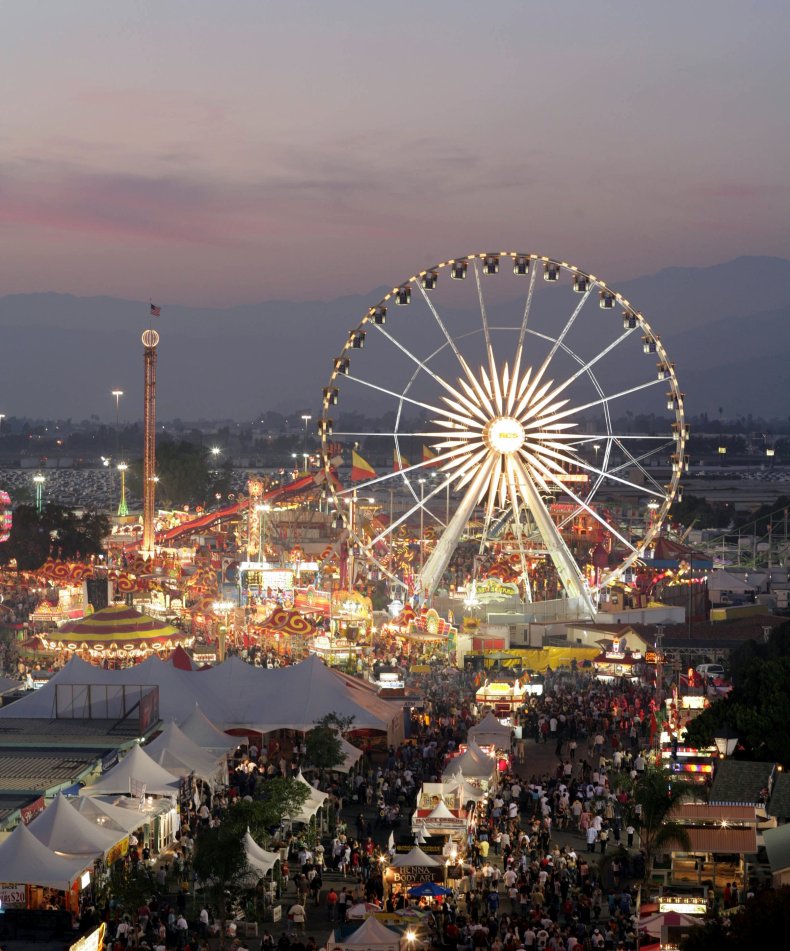 Local police worked with the FBI to identify three suspects that could be connected with the email address used before narrowing the search down to Villasenor and arrested him late on Friday at the house where he lives with his parents in Sylmar. Police said he admitted that the warning was a hoax.
CBS Los Angeles reported that bail was set at $20,000, and that as of Saturday Sept 14, Villasenor had not yet been released from the Pomona City Jail.
Olivieri said his department was planning to seek reimbursement for the investigation, according to the Los Angeles Times. He also gave credit to safety measures that the LA County Fair had taken recently for helping the investigation.
The fair features a $200,000 control command center where police, fire and other emergency personnel can coordinate a response to an emergency, according to Miguel Santana, CEO of the private nonprofit Fairplex that manages the LA County Fair.
They've also installed video cameras to monitor the perimeter of the fair, metal detectors, and a system of badges that employees and contractors have to scan before entering the grounds, all in the wake of several recent mass shootings in the US.
Santana told the LA Times that the false alarm caused by Villasenor's email provided an opportunity to test the systems put in place, and that the outcome was "great." To people returning to the fair, which runs through Sunday, Sept 22 in its Pomona, California location, he said, "We have your back."