A child's birthday party turned tragic on New Year's Eve when a father was fatally shot while carrying his daughter's birthday cake.
The father, Calogero Duenes, 24, was walking into a Chuck E. Cheese in Humble, Texas, with the cake for his oldest daughter's sixth birthday. His wife, Amber Uresti, had already gone inside with their two children, ages 6 and 3, according to ABC 13.
As he was walking to the building, Duenes reportedly got into an argument with someone in a black Ford vehicle. According to surveillance footage obtained by police, the car drove the wrong way through a row of parking spaces and nearly collided with Duenes.
"I saw him," Uresti said. "I saw him walking towards us. I told the lady my husband was on his way. I pointed at him, and the instant I turned around, he came running in through the door and he kept saying, 'I got shot! I got shot!'"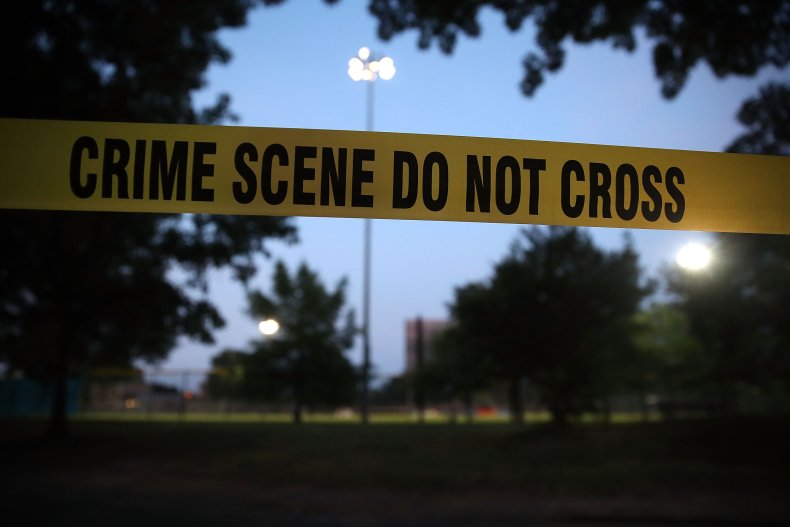 According to surveillance footage, Duenes and the driver were seen speaking for a short while. As the situation escalated, witnesses at the scene reported hearing three gunshots.
"I ran out after him," Uresti continued. "My 6-year-old saw him fall on the ground. He had no weapons. He was holding my daughter's birthday cake. He had nothing on him. I don't understand why."
Officers nearby responded to the scene after hearing the gunshots and found Duenes with multiple gunshot wounds, Click2Houston reported. He was taken from the parking lot to a nearby hospital for treatment, but died shortly after arriving.
Police said that the shooter fled the scene before they arrived.
Duenes' body will be taken back to their hometown for burial. Uresti and her family have set up a GoFundMe page to help cover funeral costs.
"This is not how we expected to start the new year," Rosemarie Uresti, the victim's sister-in-law, wrote on the page. "Anything helps to give him the burial he deserves."
The couple were set to celebrate their 10th anniversary in September. They had first met each other when they were teenagers in Corpus Christi.
"My daughter has been crying," Amber Uresti said, per ABC 13. "She slept last night with her father's shirt, crying until she fell asleep, and it breaks my heart. There's nothing I can tell her. There's no words to tell her other than, 'Daddy is with you in your heart. He loves you.'"
The search for the shooter is still ongoing.
Newsweek reached out to the Humble Police Department for a comment on this story but did not hear back before publishing.