Man Fights Off Shark That Bit His Leg Using Surfboard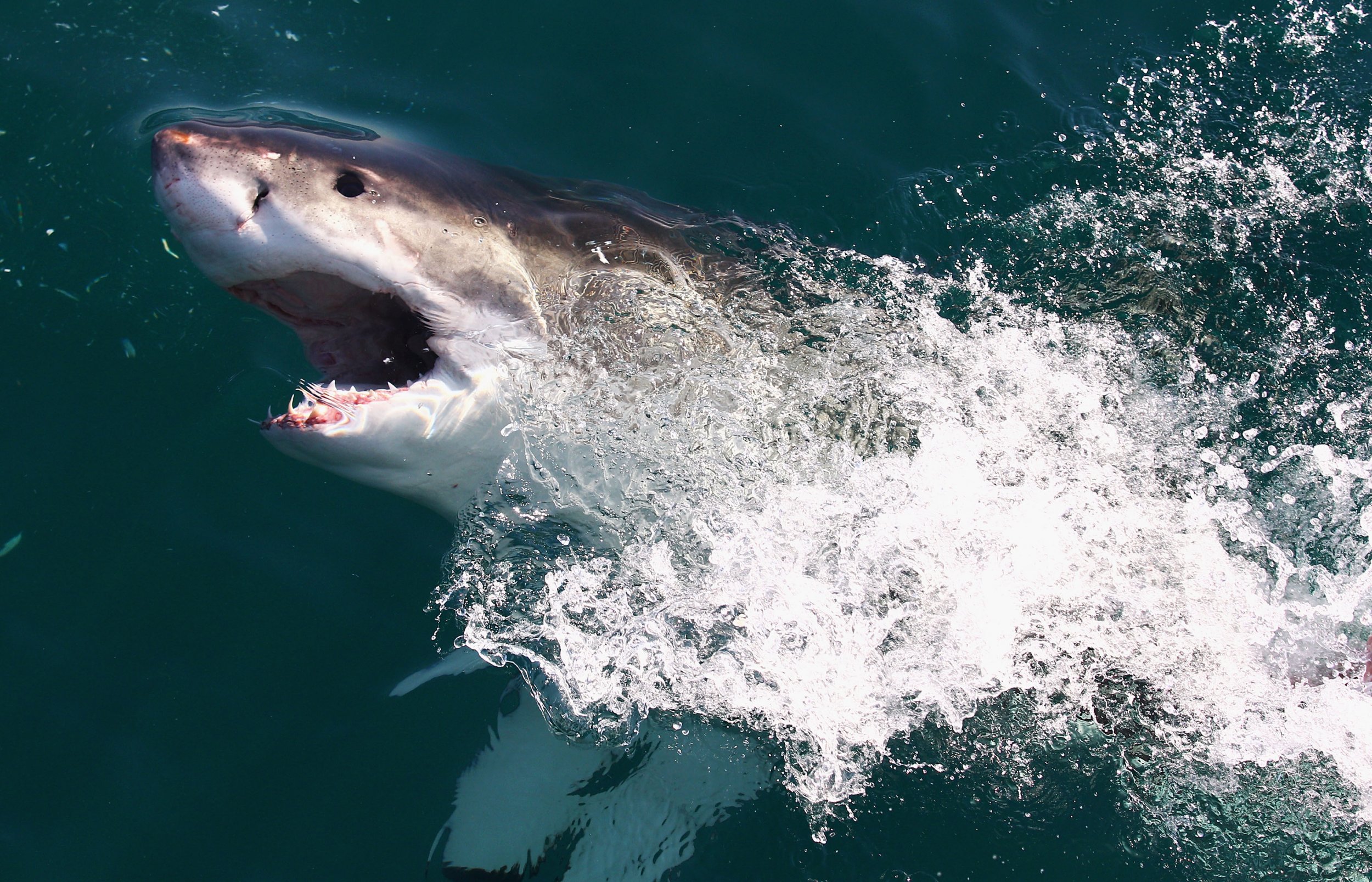 A man has managed to fight off a shark using only his surfboard Wednesday, making a lucky escape from an attack off the coast of Australia.
The 43-year-old escaped with a bite injury to his calf after being targeted at around 7 a.m. by the 8-foot fish off the coast of New South Wales near the town of Ballina, ABC News reported. The surfer took himself to a nearby hospital to be treated for the 8-inch cut inflicted by the shark.
The attacker was later identified as a juvenile white pointer shark, also known as a great white shark. Police Inspector Bill McKenna said the man—named by 9 News as Lee Jonsson—"managed to paddle into shore and he's realized he had a large laceration on his left calf." Jonsson, whose injuries are not life-threatening, was "very lucky in the circumstances," McKenna added.
Local authorities decided to close beaches in the area for 24 hours at the request of police. "We are just advising people to follow directions by lifeguards and lifesavers and police on the beach," explained the Surf Lifesaving duty officer in the region, Jimmy Keogh.
Keogh said conditions in the water were expected to deteriorate, meaning authorities had to be even more "careful about the welfare of our members." He suggested law enforcement and safety officials "are keeping a close eye on the area at the moment," even bringing in drones to look out for the shark.
Ballina Mayor David Wright had earlier said the shark was around 5 feet long. "It grabbed him on the leg and pulled him off the board. He used the board to belt the shark away. He came onshore, wrapped his leg up and went to Ballina hospital."
"It was a smaller shark, but any bite is a dreadful thing to happen," Wright continued. "I just want people to be reassured that once the 24 hours is over there will be senior surf lifesaving people and even more protection than we had before." The mayor explained medical staff would prioritize cleaning the surfer's wound and ensuring there was no nerve damage to the surrounding area.
Wednesday's attack was the latest in a string of incidents along Australia's east coast. On Monday, medical researcher Daniel Christidis, 33, was killed after being targeted by a shark in the Whitsunday Islands off the Queensland coast, The Guardian reported.
His death was the third shark attack in the Cid Harbour area in the past six weeks and was described by paramedics at the scene as "the worst one yet."