A lawsuit in the amount of $10 million has been filed against firearms manufacturer, SIG Sauer, following a 2016 incident at a South Carolina Chick-fil-A. Thomas Frankenberry alleges his legally carried and concealed P320 handgun went off without being touched, striking Frankenberry in the hip.
According to court documents, the nine-millimeter bullet entered Frankenberry's hip, traveled through his upper thigh, missing his femoral artery and lodging in his kneecap. Massive damage was done to the plaintiff's right leg, including an infected gunshot wound. The injury led to multiple emergency surgeries, hospital visits and physical therapy. The bullet and shrapnel remain inside Frankenberry's leg.
It is alleged that the design of the weapon was defective, despite claims from the manufacturer that the weapon would not discharge unless the trigger was pulled. SIG Sauer did announce a "voluntary upgrade" of the weapon, which would replace the gun's trigger, but not a mandatory recall of the model. Frankenberry alleges that the company breached their warranty and is culpable of negligence.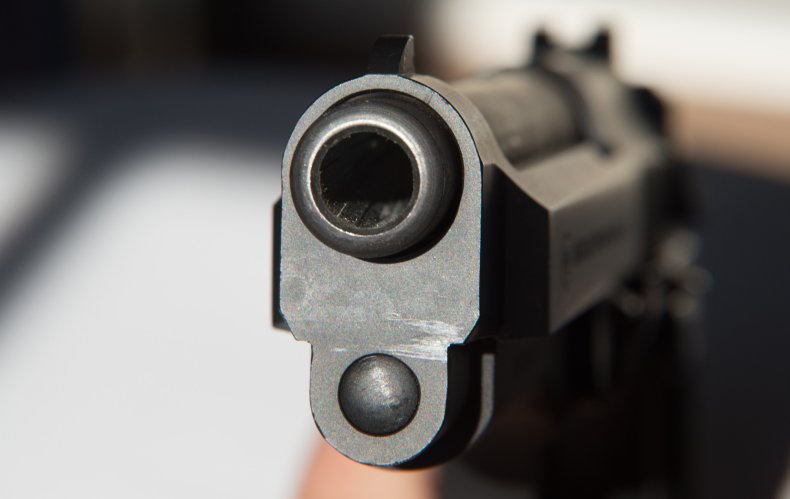 This isn't the first lawsuit SIG Sauer has faced over their P320 handgun. A suit was filed in Texas this past February, claiming that the weapon is "unreasonably dangerous" because it can fire by itself if dropped.
In June of this year, the firearms manufacturer settled a Virginia lawsuit with a police officer, Marcie Vadnais, who claimed her P320 discharged as she was removing the gun from her belt. Vadnais suffered a broken femur and blood loss in the incident. The amount of the settlement was not disclosed.
Frankenberry's lawsuit comes in the wake of many retailers redefining their carry and conceal policies. After a mass shooting at an El Paso store, Walmart is requesting that customers stop carrying firearms in both Walmart and Sam's Club locations.
Other companies with similar policies are Kroger, Walgreens, CVS and Target. These revamped rules stop short of banning concealed firearms in the company's retail locations. Instead, they are requesting that their customers leave their guns somewhere else.
Costco, however, has issued an outright ban on firearms in their stores, with the exception of authorized law enforcement officers. A statement on their website reads, in part, "If you believe that our policy restricting members from bringing firearms into our warehouses is unfair or excessively burdensome, or you cannot agree to abide by this policy, Costco will promptly refund your annual membership fee in full upon request."
Chick-fil-A's gun policy is not found on their website.