Man Filmed Taking A Bath In Industrial Sink At Wendy's Restaurant: 'It Feels Like A Hot Tub'
A Wendy's employee was fired after he was filmed taking a bath in an industrial kitchen sink at one of the fast food chain's restaurants in Michigan.
The 23-second clip was filmed inside the Wendy's in the 1000 block of North Lafayette Street in Greenville, The Daily News reported.
The video was originally posted on TikTok, then shared on Facebook, where it quickly went viral. The TikTok clip, apparently posted by an employee, appears to have been taken down.
But it was shared on Facebook by Connor Somerfield, where it quickly attracted hundreds of comments.
It was not clear if the man taking the bath in the clip is a Wendy's employee, but another man wearing a Wendy's uniform is seen throwing something into the sink and saying: "Wash yourself!"
"It feels like a hot tub," the man responds as he scrubs himself in soapy water. "I'm just enjoying life," he added, as others are heard laughing in the background.
The man in the sink is shirtless in the video and his bare knees are visible, but it was not clear if he was wearing shorts or any other clothing.
A spokesperson for Team Schostak, a restaurant group which owns and operates 56 Wendy's restaurants in Michigan, confirmed to Newsweek that the man in the clip was an employee at the Greenville location and that he and the other employees in the clip have been terminated.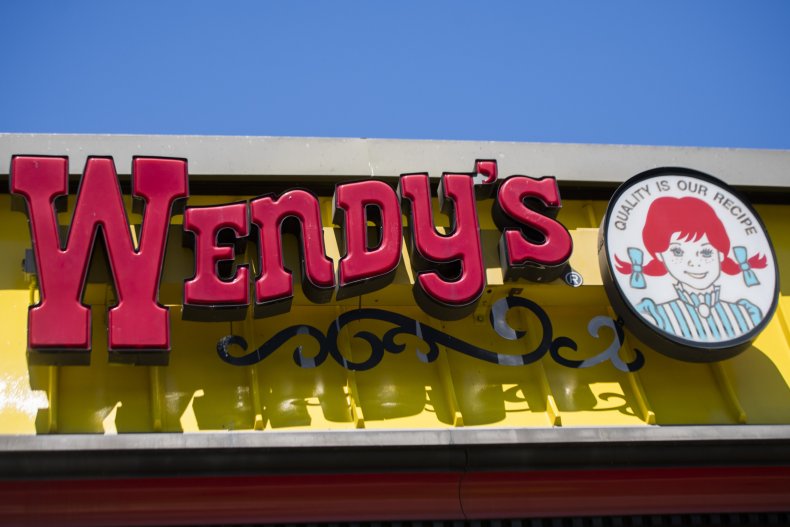 In a statement to Newsweek, Christian Camp, the vice president of human resources for Team Schostak, said the behavior was "egregious" and "completely unacceptable."
"This egregious behavior is completely unacceptable and counter to our safety, training and operational standards," he said.
"Upon learning of this situation, all employees in the video were terminated immediately and the restaurant has been completely sanitized."
Camp added to the Daily News that the company has taken the "proper steps to make sure something like this never happens again."
He added that the restaurant was open on Tuesday after action was taken to make sure the conditions were clean and safe for customers and employees.
"We've taken to the appropriate steps. We've looked at everything that was involved in the said incident to make sure everything is clean—per state regulations, at a minimum—but we try to go as far and above as we can," he said.
This article has been updated with additional information from Team Schostak.