Planet Fitness Customer Filmed While She Undressed in Tanning Bed Room
A Planet Fitness employee is accused of filming a woman in a tanning bed room, according to Alabama police.
Officers were called to the gym in Florence, Alabama, at about 2:15 p.m. on September 23 after the woman complained that somebody had been surreptitiously recording her, the Florence Police Department (FPD) said in a Facebook post on Monday.
"Officers made contact with a female complainant who advised she was in one of the tanning bed rooms and noticed a cell phone slide under the door," the statement said.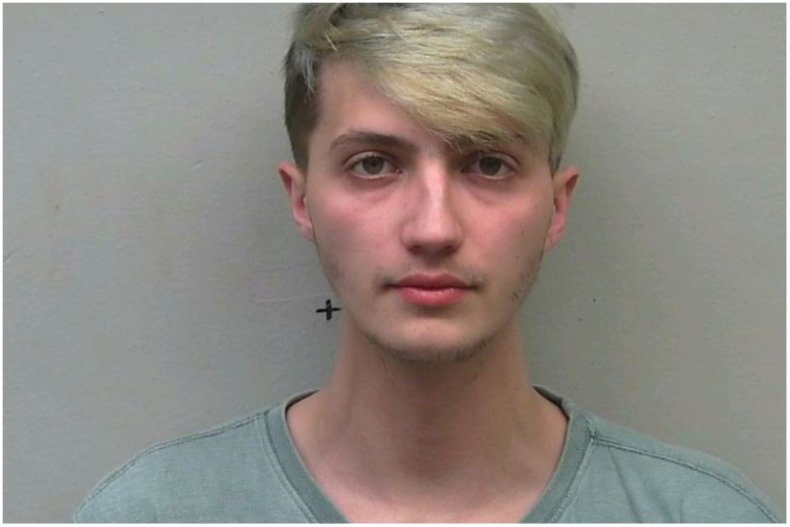 It added: "The cell phone's camera was on and recording. The female yelled and the phone was removed. She then made contact with the manager and police were notified."
According to the National Sexual Violence Resource Center, an estimated 81 percent of women said in a 2018 report that they had experienced some form of sexual harassment and/or assault in their lifetime. The report includes cyber sexual harassment which can involve the use of a phone.
It added that 41 percent of women said they had experienced cyber sexual harassment, compared to 22 percent of men.
Following a police investigation, employee Jacob Keeton, from Florence, was arrested and charged with aggravated criminal surveillance.
Aggravated criminal surveillance is a Class A misdemeanor in Alabama, and a defendant, if found guilty, can face a jail term of up to one year and a fine of up to $6,000, according to the Tidwell Law Group.
Keeton has since been released on bond from the Lauderdale County Detention Center, according to police.
A Planet Fitness spokesperson told Newsweek: "At Planet Fitness, the safety and privacy of our members is our top priority, and we have absolutely zero tolerance for this type of behavior.
"The franchise owner has terminated the employee in question and is working closely with the local police to assist in their investigation."
Newsweek has contacted the FPD for comment.
An Amazon driver was indicted earlier this year following an investigation that began after he allegedly pretended to be a woman in order to film girls between the ages of 12 and 15 in a Massachusetts restroom.
Police in Wrentham, Massachusetts, investigated Jacob Guerrero after he allegedly donned a blonde wig last year, snuck into a restroom at the Wrentham Village Premium Outlets, and used a pen camera attached to a shoe in order to film the girls.
In a June U.S. Department of Justice news release, it was revealed Guerrero had been indicted by a federal grand jury in Boston for filming an 11-year-old girl while she changed in her bedroom.
United States Attorney Rachael S. Rollins said: "Mr. Guerrero is alleged to have targeted and followed young innocent children in our communities—one of whom being an 11-year-old girl he allegedly preyed upon and exploited for the purposes of producing child pornography.
"Child exploitation is one of the most heinous crimes and perpetrators will be aggressively pursued by this office. We will not hesitate to exhaust every resource necessary to identify and prosecute those who seek to sexualize and harm our most vulnerable population, our children."
Update 9/27/22 7:42 a.m. ET: This article was updated with a comment from Planet Fitness.