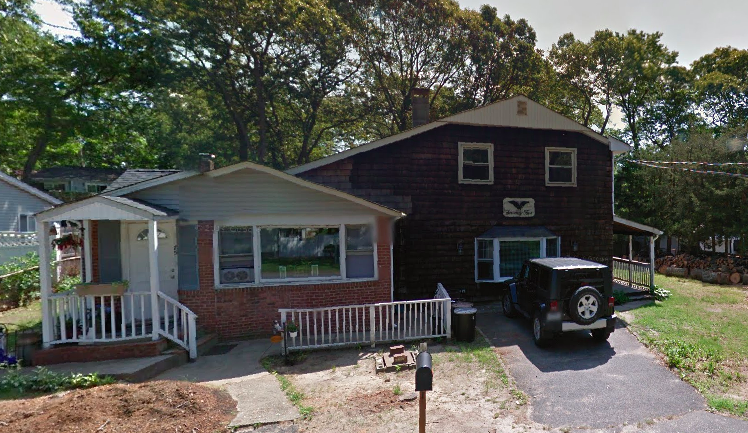 A man digging out his basement discovered human bones, which he believes may belong to his father, who disappeared in 1961.
Michael Carroll, 57, was digging at his Long Island, New York home on Halloween with his two adult sons when he unearthed the human bones. Carroll told the New York Post that he has a "premonition" that the remains belong to his long-lost father, George Carroll.
"Sometimes your premonitions tell you things," he told the newspaper. "I believe it's my dad."
The Carroll family has owned the house on Olive Street in Lake Grove, New York since 1955. George Carroll mysteriously went missing in 1961 and was never found. His son told reporters that he was never given a straight answer about his father's disappearance, News12 reported.
Police told WCBS that the family had heard a rumor that George was buried in the home's basement and that it began looking into the claims a few months ago. Michael Carroll and his sons found the remains around 2 p.m. on Halloween.
"(The family) had gone as far as hiring a ground penetrating radar company to search the floor of the basement," Suffolk County Police Detective Lieutenant Kevin Beyrer told the station. "Based on some of those results, he asked his kids, who are adults, to dig when they can. It was just always a family legend or lore that the father was during in the basement since 1961."
George Carroll's wife, Dorothy, died about 20 years ago and it was unclear what she knew about her husband's disappearance.
The remains, which were discovered about four to five feet under the basement's concrete floor, were to be examined by the Suffolk County Medical Examiner to determine the official cause of death. Investigators also said DNA testing would be used to determine who the remains belong to.
In April, the FBI announced that they had found human remains in a wooded area in Babylon, New York, WCBS reported. The remains were in a condition that suggested they had been at the site for a long period of time and would require forensic testing to identify. The remains were believed to belong to a victim of MS-13, a violent street gang.
Police urged anyone with information about the remains found in Lake Grove to contact the Homicide Squad at 631-852-6392.