Man Fined Just $1 for Punching White Supremacist Who Organized Charlottesville Rally
A Virginia man who was found guilty of assault after punching the organizer of last year's far-right rally in Charlottesville in the head has been fined $1.
Jeffrey Winder denied attacking Jason Kessler after he attempted to give a press conference on August 13, 2017, the day after the deadly Unite the Right white supremacist rally, but was found guilty of assault and battery in February 2018.
Kessler was forced to flee from a raging crowd after trying to speak to the media the day after 32-year-old Heather Heyer was killed when a car drove through a crowd of counterprotesters during the day of violence. James Alex Fields, 22, was later charged with Heyer's murder, as well with federal hate crime charges.
Prosecutors said Winder could be seen punching Kessler in the head as he tried to escape the angry crowd. Winder was handed a 30-day suspended jail sentence following the trial, The Daily Progress in Charlottesville reported.
Winder appealed the conviction after denying he was the one who attacked the white nationalist. Kessler originally claimed he did not know who attacked him, but he later said he was sure it was Winder as a result of the Charlottesville Police Department's investigation.
"I was attacked in front of the whole world, and then people made fun of me for it," Kessler told the court, according to The Daily Progress.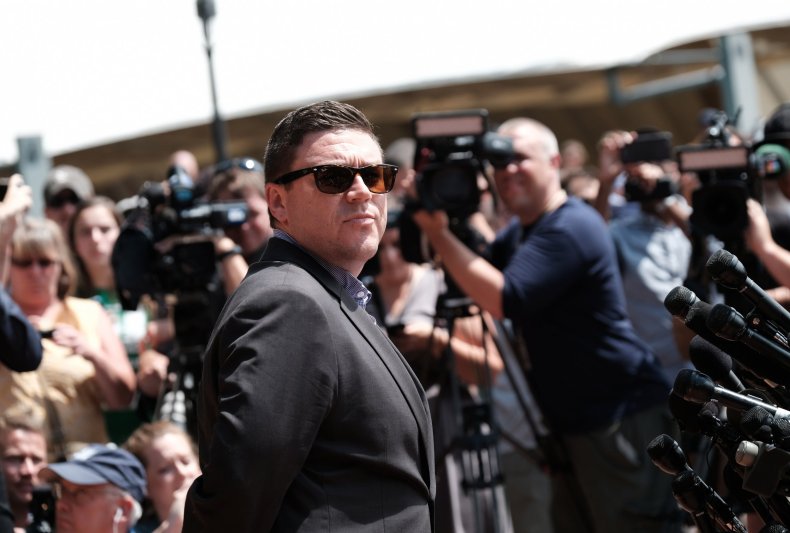 A Charlottesville Circuit Court jury has now found Winder guilty again of the same charges and fined him $1 with no jail time. According to sentencing guidelines, Winder could have been sentenced to 12 months in jail and up to $2,500 in fines by the jury.
James Abrenio, Winder's lawyer, said Kessler brought the attack upon himself by attempting to benefit from violence by holding the press conference the day after Heyer's murder.
"The circumstance of this case is obviously not something that I don't think has ever been seen before: We have a guy [Kessler] who is going out of his way to take, make profit off tragedy, and that's really what this is about," Abrenio said outside of court, according to news station WVIR.
Kessler, a prominent "alt-right" figure, is reported to be considering suing the Charlottesville Police Department for failing to protect him on the day he was attacked.
Abrenio and Winder have yet to decide whether they will appeal the latest decision.