Man With Flesh Eating Disease Seeks Help: 'I Ended Up Wiping Away Flesh From my Thigh Area'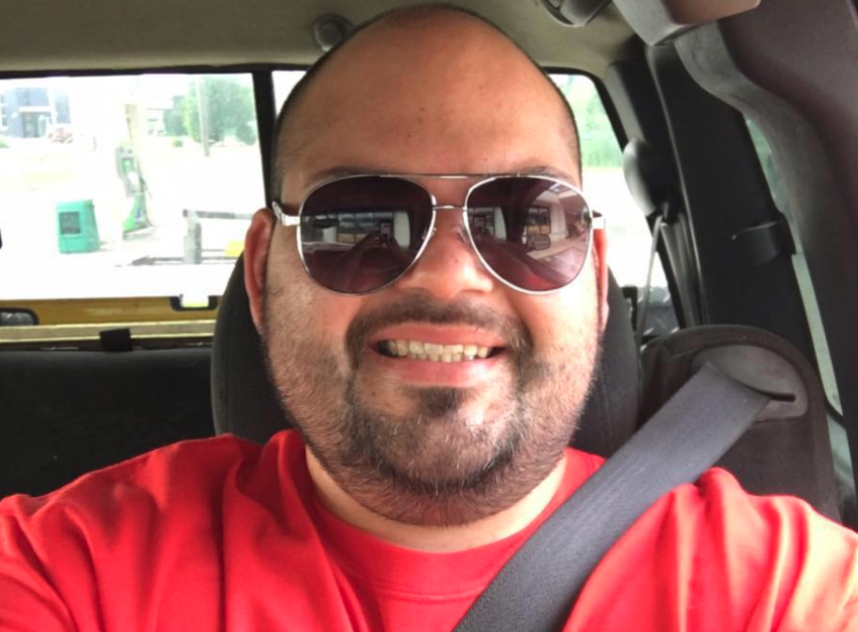 A Michigan man was hospitalized last month after being diagnosed with a rare bacterial infection that he discovered was eating the flesh from his legs.
A crowdfunding campaign has been launched to help with the medical costs of Josh Munoz, who was rushed into surgery after cutting short a trip to Texas with his wife Sarah. According to Fox 2 Detroit, the pair were celebrating their one-year wedding anniversary.
Munoz, who works as a contractor, said that he made a gruesome discovery while taking a shower during the trip, which was reportedly planned around visiting family. "I ended up wiping away flesh from my thigh area, and it was not like you popped a blister but something was definitely wrong," he said.
They decided to drive back to Michigan, luckily choosing to go straight there and not stop for a rest—a mistake that could have been fatal. "[An] ER doctor [saw] me and within 20 minutes of seeing us he said 'I'll see you in the OR in 20 minutes,' otherwise you will die," Munoz said.
Doctors diagnosed him with necrotizing fasciitis, which the Centers for Disease Control and Prevention (CDC) describes as "a rare bacterial infection that spreads quickly."
Munoz said that he contracted the infection after fecal matter got into cuts in his hands during work on a client's bathroom.
"It's horrible financially," he told Fox 2 Detroit. "There's no income when you can't walk." To help, a GoFundMe page was set up by Troy Buhr, who said he was one of Josh's clients.
A description on the appeal said that Josh had since been through five surgeries and that doctors have had to remove nearly two thirds of his left thigh. When posted, on November 8, the appeal said he still needed to have plastic and reconstructive surgery on his thigh.
"He relies solely on the work he does with his hands to pay the bills," Buhr wrote online. "Unfortunately Josh is unable to walk and will be in that state for another 3-4 months."
The CDC says on its website that anyone can get necrotizing fasciitis but it remains rare. The organization notes that "breaks in the skin" can allow bacteria to enter the human body.
It says: [The infection] can lead to sepsis, shock, and organ failure. It can result in life-long complications from loss of limbs or severe scarring due to surgically removing infected tissue. Even with treatment, up to 1 in 3 people with necrotizing fasciitis die from the infection."
According to Josh's own Facebook profile, he is the owner of a business called JMRemodeling LLC. His profile states that he lives in the Lincoln Park, Michigan area but is originally from Houston, Texas.