Texas Man Found Covered in Blood on Bed With Slain Wife and Children
A Texas man charged with murdering his wife and two children was found covered in blood on a bed with their bodies, according to a criminal complaint.
Bryan Richardson, 27, is charged with three counts of murder. He was arrested after police responded to a residence in the 1300 block of Fairbanks Street in Copperas Cove for a welfare check at around 9.30 p.m. on Saturday night.
"Upon arrival, officers made contact with the reporting party but were not able to make contact with the residents of the home," Lt. Kevin Miller, the Copperas Police Department's public information officer, said in a news release.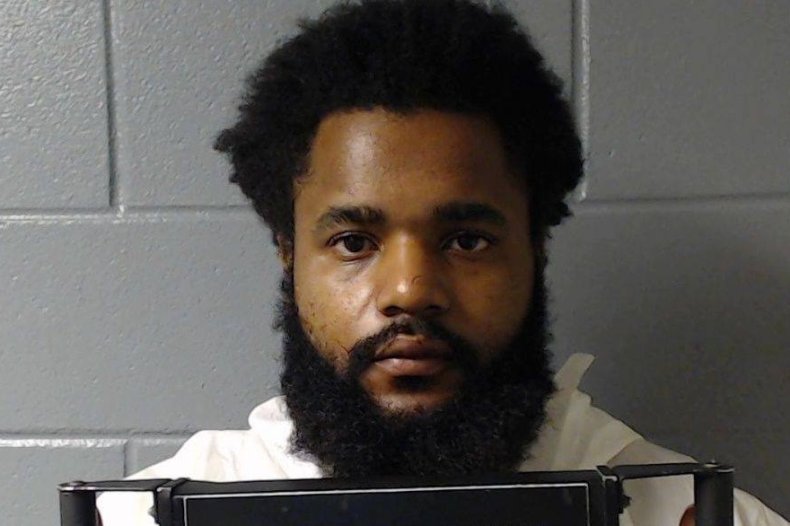 "The officers entered the home where they located three deceased individuals. A fourth individual was located in the residence and was taken to the police department for questioning."
KWTX reported that a police complaint said the welfare check had been requested by the brother of the slain woman, identified as Kiera Michelle Ware.
According to the complaint, the brother went into the backyard of the home accompanied by an officer and shone his cellphone flashlight through a window,
They spotted a dark liquid on the floor, the complaint said.
An officer entered the home through an open window and opened the back window.
Police discovered "a large amount of blood" on the floor of the kitchen and living room, the complaint said. A small dog was lying in a pool of blood in the kitchen.
Officers then forced open a locked door to a room after finding a large amount of blood on the floor outside.
Inside, they discovered Richardson lying on the bed covered in blood, with his wife beneath him and the bodies of two children beside him.
One of the children was wrapped in a blanket and the other was covered by a comforter, according to the complaint.
According to KWTX, police found a kitchen knife covered in blood on a table, along with an empty six-pack of beer and an empty bottle of antidepressant Trazodone.
However, Richardson told officers he didn't know what had happened.
The complaint also said he had three lacerations on his left arm that he told police were self-inflicted.
According to the station, he told officers "I already lost all of those" in response to a question on a booking form asking if he was concerned about losing a job, spouse or custody of children.
Richardson was arraigned on Sunday. His bond was set at $2.25 million.
The Copperas Cove Police Department has been contacted for additional comment.