Man Found Shot Outside McDonald's, Dies in Hospital
A man has died after being found shot outside a McDonald's in Georgia's DeKalb County, police said.
Officers responded to the scene in the 4000 block of Memorial Drive in Decatur at around 10 p.m.on Monday night, the DeKalb County Police Department told Fox 5.
When they arrived, they found a man who had sustained gunshot wounds. The man, who has not been named, was transported to a nearby hospital, where he later died from his injuries.
Authorities have not revealed any details about the circumstances of the shooting, or provided any information about a suspect.
The DeKalb County Police Department and McDonald's have been contacted for comment.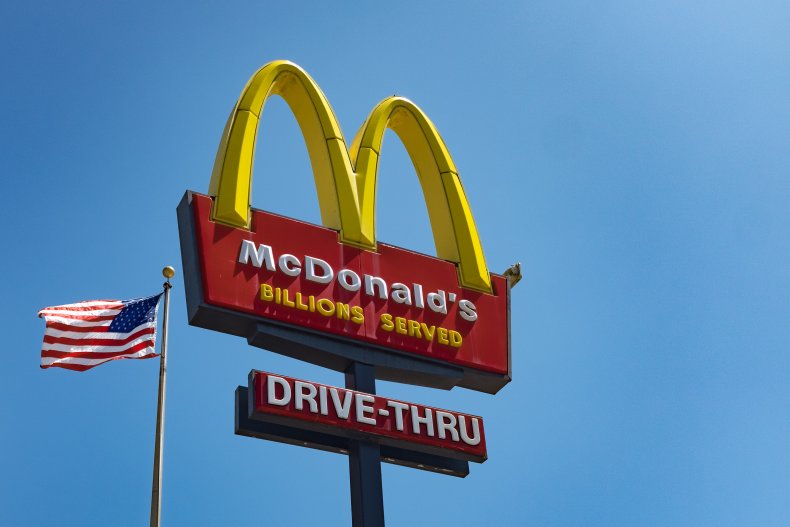 Monday night's shooting came less than 24 hours after a man was found shot dead on a sidewalk outside a luxury apartment building in Atlanta.
Desmond Key, 35, was found outside Dagny Apartments on Juniper Street in Midtown at around 2.30 a.m. on Monday, according to CBS46.
Police said they believe that shooting was targeted after speaking with witnesses, the station reported. No suspects are in custody in connection with the shooting.
The shootings serve as the latest example of what has been described as an epidemic of gun violence claiming lives across the nation.
They occurred a day after a deadly mass shooting in downtown Sacramento, California, prompted renewed calls from President Joe Biden for stricter firearms laws across the country.
"We must do more than mourn; we must act," Biden said in a statement. "That is why my Administration has taken historic executive action to implement my comprehensive gun crime reduction strategy—from standing up gun trafficking strike forces to helping cities across the country expand community violence interventions, and hire more police officers for community policing."
But he asked Congress to take many of the steps nationwide that California already has in place, including imposing background checks for all gun sales, banning assault weapons and high-capacity magazines, and outlawing ghost guns (unserialized and untraceable firearms bought online and assembled at home).
"Pass my budget proposal, which would give cities more of the funding they need to fund the police and fund the crime prevention and intervention strategies that can make our cities safer," the president added. "These are just a few of the steps Congress urgently needs to take to save lives."
There have been more than 11,000 deaths caused by guns in the U.S. so far this year, according to the Gun Violence Archive (GVA).
More than 400 of those killed were minors, including 80 children aged 11 or under, while another 973 minors have been injured in shootings, the GVA reported.