Man Gets 16 Months in Prison Over Stolen Valor Government Fraud Scheme
A 43-year-old California man named James Stiles has been sentenced to 16 months in federal prison and ordered to pay $167,234 in restitution for pretending to be a Marine wounded in battle just to obtain medical and housing benefits.
Stiles continued his "stolen valor" scheme, the phrase for when someone pretends to be a military veteran, for four years before he was caught.
Stiles was found guilty of seven counts of government fraud including $194,526 in medical visits and $3,771 in housing payments that he received from Veterans Affairs (VA) by claiming to have served in the military from 1995 to 2005. He told VA officials that he had served on a combat tour in March 2005 and won two Purple Heart medals for being injured in the line of duty, according to the Marine Corps Times.
He first applied for healthcare benefits in November 2012. Over the next four years, he received 692 outpatient treatments at the Tibor Rubin VA Medical Center in Long Beach, California, including emergency care for a life-threatening grand mal seizure.
In December 2015, Stiles also applied to the Department of Housing and Urban Development (HUD)-Veterans Affairs Supporting Housing program, according to The Press-Enterprise. After being approved for the program, the HUD's local housing partner, the Orange County Housing Authority, began giving Stiles' landlord monthly vouchers to help cover his rent from February 2016 onward.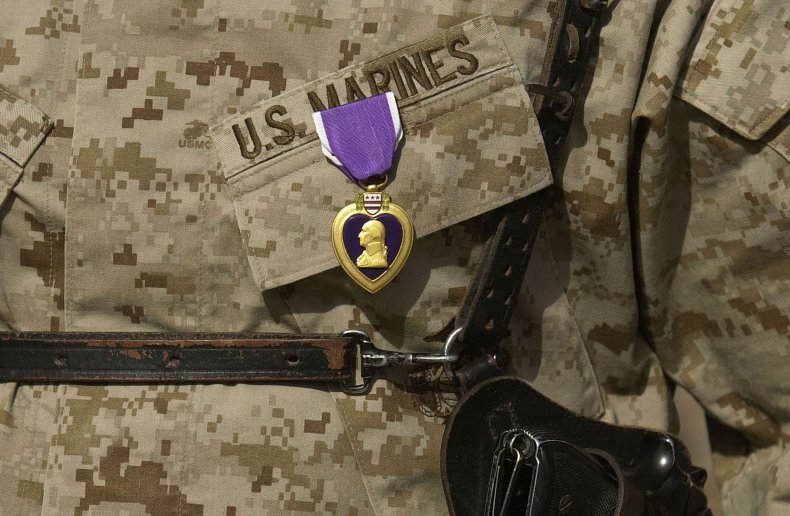 When the VA confronted Stiles about his record in April 2016, he admitted that he had never served in the military and had lied about his past in order to access medical benefits.
Stiles pleaded guilty on June 18 to charges of making false statements, theft of government property, healthcare fraud and committing an offense against the government.
During court proceedings, prosecutors played a March 2016 recording in which Stiles falsely claimed that he "was a captain in the Marine Corps, that he served for 10 years, that he was simultaneously shot in the head by a 5-year-old 'kid' and in the back by a sniper, that he was subsequently in a coma for approximately two years, and that he still lives with the bullet in his head," according to a sentencing memorandum cited by PE.com.
Stiles' lawyer, Charles Farris, said that his client needed the medical care he obtained and added that mental issues and drug problems contributed to Stiles' actions.
"Mr. Stiles acknowledges that this care that he received was an intended benefit for members of the armed forces, and as such, he committed fraud and 'stole,' so to speak," Farris wrote. "Mr. Stiles asks the Court to consider that he was desperate to begin fighting his mental health and substance abuse issues that have caused him problems his entire life."
Newsweek contacted the VA for comment.